Hilary Duff to get cozy with Ashton Kutcher
Former teen star will play Walden's love interest on 'Two and a Half' finale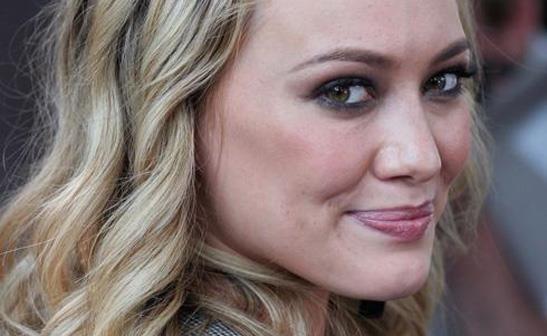 Seems things are about to get pretty crowded at the beach-front abode shared by Alan Harper and his richie rich pal Walden Schmidt on "Two and a Half Men."
Bing: More on Hilary Duff
|
'Two And A Half Men'
On the heels of an announcement that Marilu Henner would be guest-starring on the hit CBS sitcom as the grandmother of one of Ashton Kutcher's hottie millionaire's many gal pals, said lady love has also been cast -- and Hilary Duff is set to play her, according to
a report by TVLine.com
. 
"So excited to be joining the cast of #twohalfmen_cbs this week!" Duff tweeted this week. "I get to play a crazy drunk girl, funnnn!!!"
Former Disney kid Duff -- best known for her long run as a teen darling on the network's hit "Lizzie McGuire" -- is set to appear on the tenth season finale of the long-running Chuck Lorre hit, airing May 9. She'll play Stacey, an age-appropriate love interest for Walden, whom it appears falls for her grandmother instead. Henner, of course, will be the much older woman. 
This is hardly Duff's first foray into TV since "McGuire" wrapped in 2004. She's since done stints on "Gossip Girl," "Raising Hope" and "Community." And last year, the singer-actress signed a deal with Twentieth Century Fox to develop a half-hour comedy pilot for herself -- so expect to see more of her on TV soon.   
"Two and a Half Men" airs Thursdays at 8:30 ET/PT on CBS.