'How I Met Your Mother' lands its first Comic-Con panel
Stars of beloved CBS comedy to thank fans before ninth and final season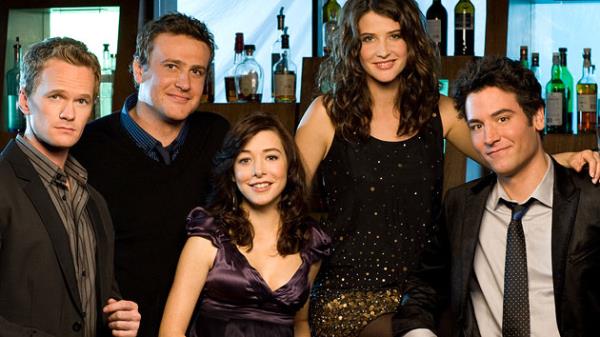 It only took eight years, but "How I Met Your Mother" is finally making its debut at Comic-Con. The celebrated comedy will kick off its ninth and final season this fall. And the July 20 panel will undoubtedly allow the show's stars and creators to thank fans for their time-tested support while saying goodbye.
Bing: More on 'How I Met Your Mother'
20th Century Fox, which produces "HIMYM," announced the panel Wednesday and said fans can expect stars Neil Patrick Harris, Josh Radnor, Cobie Smulders, Jason Segel and Alyson Hannigan, as well as executive producers Carter Bays, Craig Thomas and Pamela Fryman.
Want more TV? Find MSN TV on Facebook and Twitter
At the end of Season 8, Bays and company revealed the highly anticipated and buzzed-about identity of the mother. Cristin Milioti will play the love of Ted's (Radnor) life when the show returns, and rumor has it the whole season will play out in real time. Bays hasn't confirmed this but said Season 9 will "tell the epic story of the longest wedding weekend ever."
Plus: Miss USA 2013 contestants | TV shows based on books | Sexiest stars of summer TV
Other 20th Century Fox panels at Comic-Con include the new supernatural drama "Sleepy Hollow" (July 19) and the animated offering "Murder Police" (July 18), both of which will air on Fox. There will also be panels for "Bones" (July 19), "Bob's Burgers" (July 19) and "Futurama" (July 20).
Comic-Con takes place July 18-21 in San Diego.  

i Love Dr. Horrible, Buffy the Vampire slayer, and Marvel's "The Avengers" but if they are only showing up to field questions about a horrible father telling his kids how many women he slept with before he met their mom and one of those women is their "Aunt" they shouldnt get their hopes up.

Are you sure you want to delete this comment?