Hasselbeck's departure from 'The View' coming soon?
Report says co-host will announce her exit from daytime talk show in June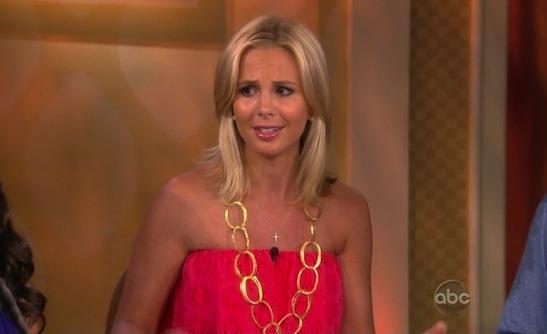 If you thought Barbara Walters' recent retirement announcement would put an end to rumors that Elisabeth Hasselbeck is also leaving "The View," think again.
Hasselbeck, 35, will announce her departure in June, reports Showbiz411.com. The story goes on to say a new season of "The View" will kick off after Labor Day with two new co-hosts. Back in March, Joy Behar announced her exit after co-hosting for 16 seasons. Behar, 70, will bow out when the current season ends in August.
Bing: More on 'The View' | Barbara Walters | Elisabeth Hasselbeck
Shortly after Behar said she was leaving "The View," rumors that producers were pushing Hasselbeck out the door grabbed headlines. According to Us Weekly, a viewers' poll deemed Hasselbeck "too extreme and right wing." Hasselbeck, a former "Survivor" contestant, joined "The View" in November 2003. Scuttlebutt that CNN's president, Jeff Zucker, was reportedly interested in Hasselbeck and her conservative views also surfaced around the same time. Although Walters has denied Hasselbeck's departure from "The View," Hasselbeck has been uncharacteristically​ mum on the subject.
Plus: 'Bachelorette': Where are they now? | Celebrities playing celebrities | Summer shows we're excited about 
Possible replacements for Behar and Hasselbeck include Brooke Shields and Jenny McCarthy.
"The View" airs weekdays on ABC.