Patty Duke, Meredith Baxter to guest on 'Glee'
Season 4 finale to feature pair of TV veterans and a possible proposal?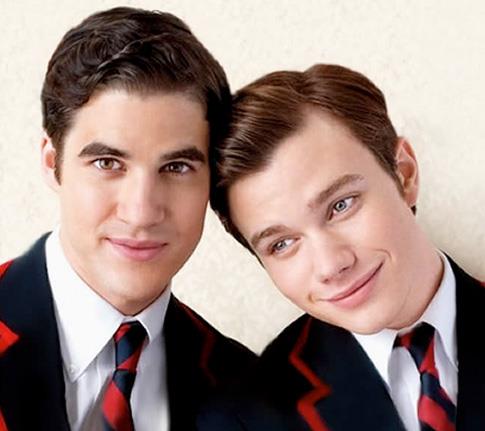 "Glee" has never shied away from hot-button issues. In fact, last week's school shooting episode served up a 20 percent ratings spike for the FOX musical dramedy, pushing the show's numbers up to 6.8 million tuning in.
Bing: More on 'Glee'
|
Patty Duke
|
Meredith Baxter
So how do you up the ante for your season finale when you've already done a very special school shooting episode? Well, with a proposal, of course.
Fans of the show will think they've already been there and done that -- several times over, now, what with Rachel and Finn, Will and Emma, Sue and, well, Sue. But creator Ryan Murphy is betting Klaine fans will tune in to the finale for what may be a very special proposal indeed.
Spoiler Alert! The May 9 finale will reportedly feature
a marriage-minded Blaine
(Darren Criss) perusing at at jewelry store, where he'll run into to a lovely salesclerk played by Patty Duke. Duke's character offers to mentor Blaine and introduces him to her own long-time love, played by Meredith Baxter. 
The pair will appear on the season finale and will reportedly appear on the show as recurring characters into Season 5, presuming it will eventually be a go (although these extended negotiations meant
a death knell for Oxygen's "The Glee Project"
). The show is still pending renewal based on some tough contract negotiations.
But most importantly: squeeee! For fans of Klaine, the proposal, of course, means renewed hope for the on-again, off-again couple, who've suffered through some tough times as Kurt left for life in New York and Blaine struggled through his senior year at McKinley. Could this mean a happy ending for the pair? We wouldn't bet on it, given how infrequently "Glee" weddings actually go off with a hitch. But here's hoping.
"Glee" airs Thursdays at 9p.m. ET/PT on FOX. 

This article is just mean. To imply an up-coming wedding of Blaine & Kurt, then to say the show hasn't been renewed in one sentence is just mean! Get peoples hopes up and then dash them all at the same time. Just not right. Here I was hoping for a season 5 to wrap up story lines. I am hoping FOX renews and doesn't leaves fans of the show hanging.
Are you sure you want to delete this comment?