Penn Badgley disses 'Gossip Girl'
Former CW heartthrob bites the hand that fed him for six solid seasons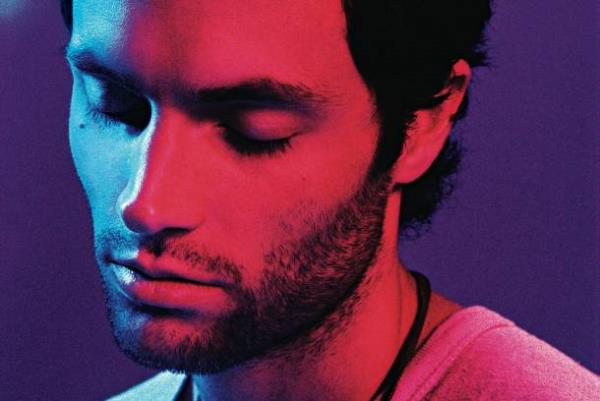 Oh, no he didn't! Except, of course, it seems he did.

Former "Gossip Girl" heartthrob Penn Badgley made a dig against the long-running CW sudser this week while
chatting with Salon.com
about his new biopic, "Greetings from Tim Buckley," about the life of singer Jeff Buckley, who died at 30 of a drowning.   
Badgley graduated from playing Brooklyn boy Dan Humphrey on "Gossip Girl" last December, when the show wrapped its sixth and final season. He's also done fluffy film fare like "The Stepfather" and "Easy A," and hopes the new (and unauthorized, for what it's worth) flick will help him shed the teeny bopper image. The film, he told Salon.com, is "not gonna win any awards, but I think it's the kind of thing that, 10 years from now, everybody will watch and it will have as much emotional resonance then." 
 
Because clearly, "GG," with it's up-to-the-moment fashions and down and dirty melodrama, doesn't. But that's not all! "To be proud of something is a really nice feeling," Badgley added, clearly referencing the CW soap. "And it's a new feeling. And it's something I wanna keep going with. I can walk a little taller feeling that I don't have to be constantly apologizing for the work that I've done in the past."
Um, ouch. I guess Badgley fancies himself amongst the ranks of such former teen heartthrobs as Ryan Gosling and Leonardo DiCaprio, who started out on cheesy TV but eventually upgraded to meaty, Oscar-worthy turns. Alas, the Buckley biopic, which premiered in New York at the Tribeca Film Festival earlier this month, is unlikely to do the trick. And we don't have Oscar expectations for his next indie, the 2014-slated "Parts Per Billion," co-starring another former heartthrob, Josh Hartnett. 
Interestingly, though, in the Salon.com interview, Badgley himself seemed to think he didn't quite hold his own in playing Jeff Buckley -- at least musically. "If I had to sing 'Lover, You Should've Come Over,' note for note, which a lot of people can do, even if they can't do it the way he did, that would have been a whole other thing," he said. "I'm so glad I didn't have to do that. Because then, people would've had to listen to 'Lover, You Should've Come Over,' [then] listen to mine, and be like, 'It's not as good.' And yeah, like of course it's not. That's why we're making a movie about Jeff Buckley."
Are you sure you want to delete this comment?