Sarah Palin eyeing daytime?
Mark Burnett courting former Alaskan governor for syndicated talk show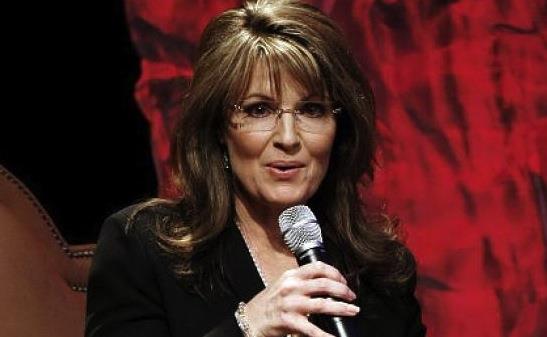 Reality TV guru Mark Burnett apparently sees Sarah Palin as the next Oprah. Now, he just has to convince the conservative firebrand, politician and best-selling author to sign on. Palin allegedly turned down Burnett's offer to host a major syndicated talk show, but isn't ruling out the idea of bringing her brand to the "lamestream media."
Bing: More about Sarah Palin | Mark Burnett

"Todd and I have always loved working with Mark Burnett, and our family is always up for adventure, so never say never," Palin told Newsmax.
While the specifics of Burnett's offer weren't released, the story offers a few theories on why Palin hasn't signed on yet. One source pointed to the show location, which would be either New York or Los Angeles. That would cause a clear logistical issue for the Alaskan native, but another insider points to Palin's "distaste for cultural elites in the Big Apple and LA."
Plus: What we learned from 'The Office' | 10 reasons to love 'The Mindy Project' | TV's hottest moms
A third insider suggests location isn't the sticking issue: Money is.
While Burnett didn't comment on the story, Palin's quote indicates the talk show could still come to fruition.
Want more TV? Find MSN TV on Facebook and Twitter
Former Vice Presidential candidate Palin teamed up with Burnett's production company to host TLC's "Sarah Palin's Alaska" in 2010-11. This venture would be Burnett's first daytime talk show, though he's certainly no newcomer to TV. The King of Reality TV changed the face of primetime when he launched "Survivor" in 2000. Current shows include "The Apprentice," "The Voice" and "Shark Tank." Burnett and wife Roma Downy also produced the History channel's hit miniseries "The Bible."