Nasim Pedrad scores NBC pilot
Comedy could mark the end of funny woman's four-year stint on 'SNL'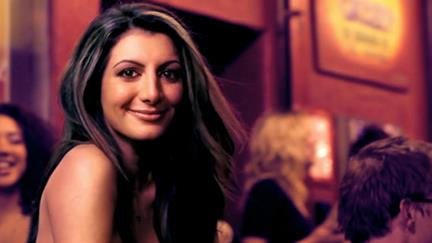 In TV land, it's always good news, bad news, right? Which is why fans of "Saturday Night Live" funnywoman Nasim Pedrad should be excited -- and disappointed -- to learn that the comedian has been cast in an untitled NBC comedy pilot. And, it seems, she's quite ready for prime time. 
Pedrad has signed on to join comedian and "SNL" writer John Mulaney in an ensemble comedy produced by none other than "SNL" god Lorne Michaels. 
The pilot, based loosely on Mulaney's life, will feature Pedrad as Jane, an intelligent but unmotivated grad school teacher. The character is one of two roommates for Mulaney's -- the other, Seymour, will be played by Griffin Newman. Also cast are Elliott Gould and Martin Short. 
If the pilot goes to series, it'll mark the end of Pedrad's four-year "SNL" gig. 
She started on the show in 2009, after stints on "Gilmore Girls" and "ER," and a comedy education at the Groundlings. Currently the longest-running female player on staff at "SNL" (after the departure of Kristin Wiig and Abby Elliott), she's best known for impersonations of celebrities like Kim Kardashian and Natalie Portman, as well as characters including Bedelia and Wanda Ramirez.
"Saturday Night Live" airs Saturdays at 11:30 p.m. ET on NBC.