Soap opera icon Jeanne Cooper back in hospital
'The Young and the Restless' matriarch 'at the precipice' but still fighting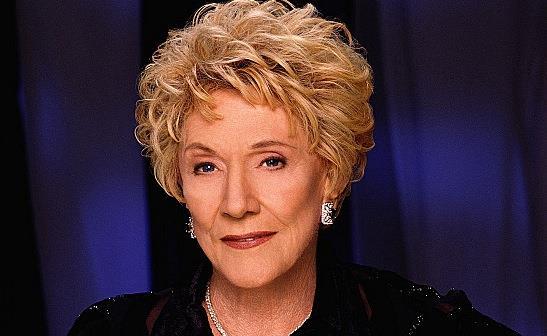 "The Young and the Restless" star Jeanne Cooper (Katherine) seemed to be on the mend after a hospital scare last month. Unfortunately, the powerhouse returned to the hospital Wednesday, May 1, just days after her release. 
There was an outpouring of support when news spread that 
Jeanne Cooper was in ICU
 April 12 in Los Angeles. Fans followed updates from her son Corbin Bernsen ("Psych") via social media and cheers abounded when he reported her April 28 release. At the time, Bernsen revealed there was still a struggle ahead, but also shared uplifting snapshots and
a note to fans
 from the 84-year-old grande dame, herself. 
Cooper's health - or Bernsen's perception of it - seemed to take a turn on Tuesday, April 30.
"This isn't going to be quite as easy as I thought," Bernsen 
posted
. "Sometimes bringing the mind back is more difficult than the body. While mom has done tremendously with her physical recovery, the whole ordeal has taken a toll on her, and understandably. I know time will heal this too, but very difficult trying to keep spirits up and mental outlook positive. I can only imagine at her age, with her mind - I mean we are talking about the woman also known as Katherine Chancellor! - that battle that must be raging inside - hope and fear trading punches."
On Wednesday, Cooper was readmitted to the hospital. Bernsen assured fans this was not "the end" for his mother, but rather a "tricky place at the precipice." 
"Not sure what to pray for at this point or what we even want for her," he shared. "I know in my heart there is more for her to do in this world, but I also know there is a season for all things. I want more than anything comfort for her. I want her to have peace... She's a fighter and I know she'll continue that. But when you're boxer is in the corner, bruised and bloodied from battle and demands to keep going, what do you do?"
In a strange twist, Cooper's character has been fighting for her life on "The Young and the Restless." The day Cooper returned to the hospital saw Katherine recovering from brain surgery and getting her affairs in order for the length of her recovery.
Cooper has played Katherine since 1973, earning a Lifetime Achievement Award from the Daytime Emmys in 2004 and a Daytime Emmy for lead actress in 2008, as well as ten nominations over the years. Her best selling memoirs, "Not Young, Still Restless," was just released in paperback. 
Bernsen is again asking for prayers for his mother. MSN TV adds our best wishes to those already circulating.
"The Young and the Restless" airs weekdays on CBS.