'Tonight Show' move will net $20 million in tax credits
Jimmy Fallon's youthful style isn't the only thing NBC will gain in New York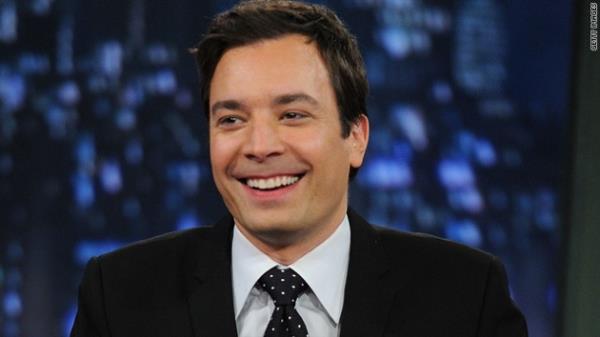 New York will play a big part in NBC's revamped version of "The Tonight Show."
Not only is it the hometown of new host Jimmy Fallon, but it marks a reunion for New York and the show, which hasn't been shot there since Johnny Carson split for Burbank, Calif., more than 40 years ago. But there's another more pecuniary benefit attached to the relocation, which will be official in February. NBC could receive more than $20 million in annual tax breaks for shooting "The Tonight Show" in the Big Apple, THR reports.
Bing: More on 'The Tonight Show'  | Jimmy Fallon  
New York's state incentives program offers a 30 percent annual tax credit for talk shows shot in front of studio audiences with at least 200 people. To qualify, the shows must also carry a production budget of at least $30 million and have been filmed outside New York for five seasons or more.
Plus: Left-field reality stars | 10 new gigs for Jay Leno | Reality shows that sound fake 
Current production costs for "The Tonight Show" are an estimated $76.5 million annually, not including the host's salary, and so a 30 percent credit would yield $22.95 million in savings. While some say shooting the show in New York would be more costly, the increase will be offset by the tax credit.  
NBC could receive even more credits for building Fallon's new studio and postproduction work as well as discounts on goods and services the network purchases from local businesses.
"The Tonight Show With Jay Leno" airs weeknights at 11:35 p.m. ET/PT on NBC. "Late Night With Jimmy Fallon" airs weeknights at 12:35 a.m. ET/PT on NBC.