Yvonne Strahovski returning to 'Dexter'
Does Hannah's return mean a happy ending for everyone's favorite serial killer?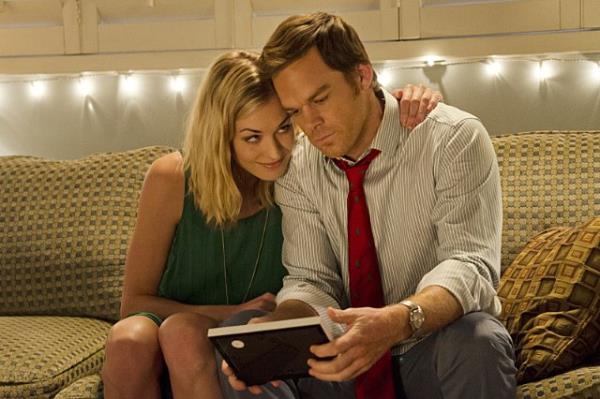 Maybe even serial killers can have happy endings sometimes. At least that's what fans of Showtime's "Dexter" will be hoping now that the network has announced the return of Dexter's lady love Hannah for Season 8.
Bing: More on Yvonne Strahovski
|
'Dexter'
Yvonne Strahovski, who played Hannah McKay for ten episodes so far, is returning to the show for its eighth (and reportedly final) season. When we last saw the killer florist, she'd given Dexter a bloody good kiss, made her escape from prison, and Dexter had bid her good riddance. 
But with Hannah back on the scene, we smell romance. Or maybe is that blood? Either way, Strahovski's return -- for another multiple-episode arc -- should make things really interesting. After all, she did try to kill his sister Deb, and that crime landed her in prison. Then she left that creepy black orchid at his door, which we can only interpret as so-not-an-apology. Could Dex be next? 
"Ah, that's the big question isn't it?" Strahovski tweeted yesterday during a chat about the show. "What are Hannah's true intentions? We will just have to wait and seeeeeeee. She is coming back to shake things up for Dexter a little ... just to add to the turmoil."
And if this season does mark the end of the show, it seems Strahovski isn't necessarily opposed to taking Hannah on the road. "Re: spin-off," she wrote during the Twitter chat, "who knows? It's all day by day, case by case. 
Season 8 of "Dexter" begins Sunday, June 30, at 10 p.m. ET/PT on Showtime.