FEATURED POST
Actress lends voice to character on 'Martha Speaks'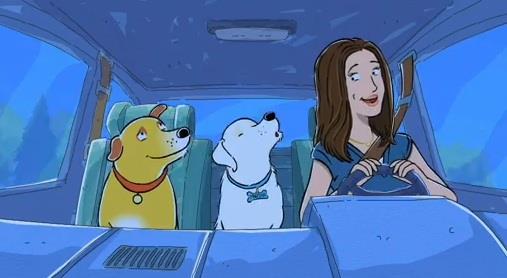 Jennifer Garner is getting animated, lending her voice to the PBS Kids show "Martha Speaks."
The actress, who's the mother to three young kids with director/actor Ben Affleck, plays a woman named Jennifer, who loses her dog named Martha. Since the show's title character is also named Martha, that ends up causing a lot of confusion for everyone.
Bing:
More about Jennifer Garner
|
More about 'Martha Speaks'
Watch a clip from the episode, "Too Many Marthas" below:
The episode of "Martha Speaks" featuring Jennifer Garner airs Monday, Feb. 4 on PBS Kids.