FEATURED POST
Disney Channel star tells what's ahead on Season 2 and teases an 'Austin & Ally' crossover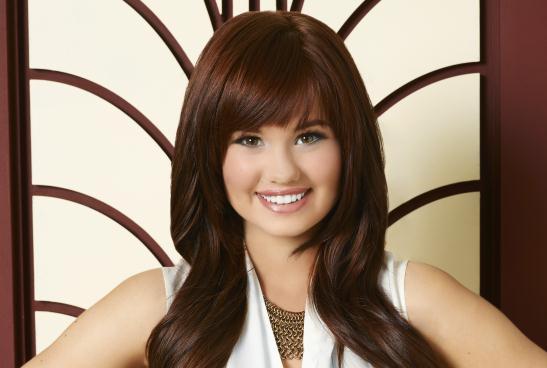 By Mekeisha Madden Toby
Special to MSN TV
Debby Ryan is pumped about the second season of her hit Disney Channel comedy, "Jessie."
Best known for her roles on "The Suite Life on Deck" and the Disney Channel movie "Radio Rebel," Ryan, 19, wants fans to truly embrace her as Jessie and enjoy all that the new season has to offer.
Bing: More about 'Jessie' | More about Debby Ryan
This time around, there will be a creepy-crawly Halloween episode, an "Austin & Ally" crossover installment and Jessie and Tony (Chris Galya) will grow closer and possibly more serious.
We caught up with Ryan, a Huntsville, Ala., native, to talk about Season 2 of "Jessie" and more.
Related: Disney Channel shows we miss
"Jessie" returns for a second season Friday, Oct. 5, and "Austin & Ally" rocks back for a second season Sunday, Oct. 7, both on the Disney Channel.
MSN TV: What can viewers expect in Season 2?
Debby Ryan: Viewers can expect more mayhem, bigger adventures, and more funny and outlandish things. You'll get to know the characters a bit more. The kids are growing up a little bit and dealing with real-world problems: bullies at school, finding themselves and their talents. Jessie is growing, as well. She's building a career as a young woman and she's figuring out who she is with the kids in tow.
Any big-name guest stars this season?
We had a pro basketball player coming on. I don't know if I can mention his name, but it's Chris Bosh. It was very exciting. He's kind of a babe.
We have Meshach Taylor on our Halloween episode, and he's hilarious. He plays a ghost doorman kind of guy, and he was so good. We had so much fun.
You seem too young to be a "Designing Women" fan, but were you?
When I started in sitcoms and the TV comedy world, I watched "Designing Women" and "Laverne & Shirley" and "Cheers" to get the references. I love the scenes from that era. That's who I study. Those shows made it possible for me to do what I do. So it was really cool to work with Meshach. He was also on a show called "Ned's Declassified," so when some of my co-stars were like "Why does he look so familiar?" I reminded them he was on "Ned's Declassified" and "Designing Women." And they were like, "Nah. That's not it."
What's going on with Jessie and Tony this season?
Chris Galya, who plays Tony, is so great. And this season, Tony and Jessie are in a relationship and they're trying to make it work and build their careers and find themselves. It's really interesting. It can be hard for some viewers. Coming off of "Suite Life," people know me as Bailey and for the iconic relationship she had with Cody. It was just so huge. Fans watched them grow up with this young love. But Jessie and Tony are in the real world. They have jobs and things that they need to do and responsibilities. So they're really dealing with all of those things. And so it's kind of a mix of that fun, young love. They're both kind of goofy and don't take themselves too seriously. But they can be serious because they deal with real-world things.
This season, Jessie meets Tony's parents. Can you talk about that episode?
It's a big step, and they're kind of freaky, and there ends up being a ring in the dessert. There's a really big twist/freak-out thing that happens, which for Jessie is massive and terrifying.
And is the Halloween episode terrifying too?
Oh yeah. It's scary stuff. Jessie is a flapper for Halloween, but there's also a creepy flashback and I also play a 1920s flapper. So it's really scary and I'm all, like, covered in blood. I'm really excited for people to see it. It's scary and weird, and I feel like it's a really good indication of how epic the second season is going to be. This year is just bigger and crazier. I think fans will like it.
Season 2 of "Jessie" premieres Friday, Oct. 5, at 8:30 p.m. ET/PT on the Disney Channel.