Josh Duhamel channels Katy Perry in new Kids Choice promo
Nickelodeon awards show to air on March 23
Nickelodeon has Josh Duhamel literally whipped! In the latest Kids' Choice Awards promo he dresses like pop star Katy Perry, red whipped cream-dispensing bra and all.
The 40-year-old "Safe Haven" star points to his chest and asks "Does anyone know how to turn these things off?"
Bing:
More about Josh Duhamel
|
More about Nickelodeon Kids' Choice Awards
"Nickelodeon's Kids' Choice Awards is a great event that celebrates kids by honoring their opinions and taps into the kid in all of us," Duhamel tells Us Weekly, "I have a lot of secret plans for when I host the awards, but I can tell you I'm excited to lead millions of kids into total crazy fun, chaos . . . and, of course, endless slime!"
Duhamel is expecting his first child with Fergie, his wife of four years.
What do you think? He looks just like Katy Perry doesn't he?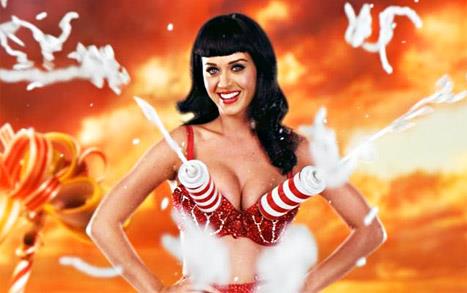 The 26th Annual Kids' Choice Awards air Saturday, March 23, at 8 p.m. ET/PT on Nickelodeon.