Justin Bieber, other stars to honor teen volunteers
Fourth annual TeenNick HALO Awards to air next month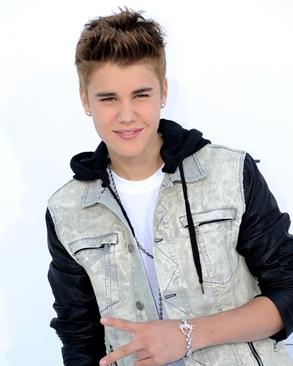 (AP) -- Justin Bieber, Emma Stone, Tyra Banks and Josh Duhamel are honoring teens who give back to their communities.
Nickelodeon announced Tuesday that each star will pay tribute to a teenage volunteer at the fourth annual TeenNick HALO Awards. The awards are presented to young people who are "helping and leading others."
Bing: More about Justin Bieber | More about TeenNick HALO Awards

Nick Cannon, who created the awards show, will serve as host and executive producer. The awards are set to tape Nov. 17 at the Hollywood Palladium and will air as a 90-minute special on Nov. 19.
The four honorees come from across the country and range in age from 16 to 19. One started an organization to help outfit low-income teenage girls. Another makes and distributes gift bags for breast cancer patients undergoing chemotherapy.
Those who volunteer are to be admired for their 'giving.'  Although many of them do it without the thought of recognition, it is honorable to do so.  But to do so at a big planned production involving 'star' celebrities makes me wonder that there is going to be 'profits' for this whole show.  It just seems that in a perfect world, any/all profits would go to 'charity' and everyone involved in the production would 'volunteer' their time.
Are you sure you want to delete this comment?