'Escape from Planet Earth'
MSN Movies attends premiere of new animated feature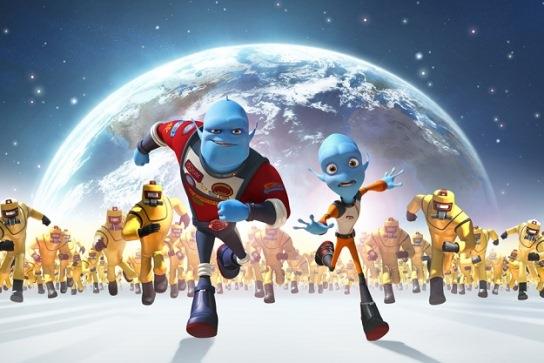 By Minh Nguyen
Special to MSN's Mom & Pop Culture
MSN Movies attended the premiere of "Escape From Planet Earth" at the Mann's Chinese Theatre in Hollywood. It's an endearing story about heroic Astronaut Scorch Supernova (Brendan Fraser) from Planet Baab being trapped on Planet Earth. His nerdy brother goes to rescue him from the evil Shanker (William Shatner). Along the way they meet creatures from other planets and ultimately "Escape from Planet Earth."
Bing:
More about 'Escape From Planet Earth'
|
More about William Shatner
The 3D computer animated movie star celebrities such as Jessica Alba, Sofia Vergara, Brendan Fraser, William Shatner, Ricky Gervais, Sarah Jessica Parker, Jane Lynch and Craig Robinson.
"Escape From Planet Earth" is out in theaters Friday, Feb. 15.