On the set of 'Lab Rats'
Behind the scenes with Disney XD's No. 1 show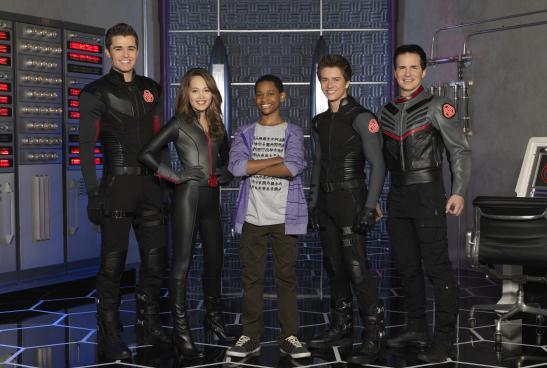 By Minh Nguyen
Special to MSN TV

MSN TV was on the set with the stars of Disney XD's No. 1 show, "Lab Rats." The show follows Leo (Tyrel Jackson Williams) and his siblings, teen superhumans Adam (Spencer Boldman), Bree (Kelli Berglund) and Chase (Billy Unger), as they embark on critical missions with high stakes while learning more about one another and navigating through teenage life.

Bing: More about 'Lab Rats' | More about Disney XD

We spoke exclusively to Boldman, Berglund, Williams, Hal Sparks (Donald Davenport) and Angel Parker (Tasha Davenport). Unfortunately, we were not able to speak to Unger. 
Video: Sneek peek: 'The Enforcer'

The actors shared their thoughts about the upcoming premiere episode, what they do for fun, and advice they'd give to their fans. We left so empowered by Sparks' life-changing advice that we decided to follow it ourselves.

Season 2 of "Lab Rats" premieres Monday, Feb. 25, at 9 p.m. ET/PT on Disney XD.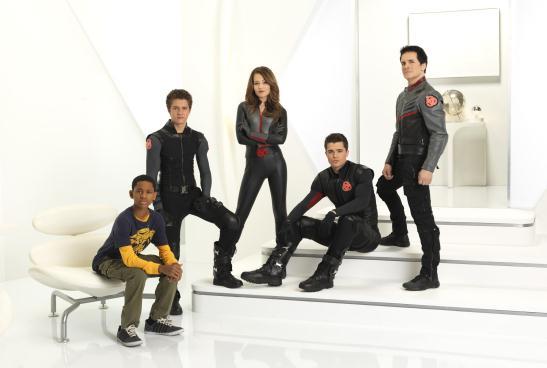 MSN TV: What can you tell us about the premiere episode?

Tyrel Jackson Williams: The premiere episode takes place the next day of the season finale. A lot of really interesting things that (will) show you "Lab Rats" is broadening. We're becoming better and going in a different direction than we were first season.

Kelli Berglund: Marcus is trying to get rid of Leo because he has this full-on plan that he doesn't want Leo to be a part of. It's his biggest plan yet to get rid of Leo completely. All the Lab Rats have to get rid of Marcus to prevent him from doing any more damage.

Spencer Boldman: We decide we want to drive Davenport's new sports car. In the episode, Marcus is trying to get rid of Leo's character. Marcus puts him in the sports car and programs it to go off of a cliff. We are saving Leo and we start to understand Marcus is not who he is.

Please use three words to describe your character on "Lab Rats."

Kelli Berglund: Sassy, loving and sarcastic.

Spencer Boldman: Aloof, funny and spontaneous.

Angel Parker: Excited, strict and loving.

Hal Sparks: Oh, me, me, me! Billionaire scientist inventor, that's pretty close to me. 
Tyrel Jackson Williams: Funny, deceptive and charming.

What do you like to do for fun?

Kelli Berglund: On weekends I like to spend time with family and friends just because it's hard when I work five days a week. I try to take dance classes every once in a while because I've been a dancer my whole life. I (definitely) enjoy my downtime when I have it. 

Spencer Boldman: I work out a lot. I eat a lot and I work out some more. I love (to eat) Tex Mex. I like fried chicken and chicken cutlets and sweet potatoes. I like spaghetti, pretty much anything. I am easy to please.

Angel Parker: I'm a mom, so I like hanging with my kids and doing silly things. I love going to Disneyland, going to the park and going out for girls night. I'm a pretty simple girl.

Hal Sparks: I ride motorcycles, (do) martial arts, I do stand-up (comedy) and I play in a band.

Tyrel Jackson Williams: I play guitar. I'm an avid gamer. I sing sometimes. I'm working on that more because I feel that's something I can do in the future. I hope in my life to become a game developer.

What kind of advice can you give to your fans?

Kelli Berglund: I get a lot of people asking me how to become an actress. It always takes 110 percent hard work and effort because things like these don't come easily. It takes a lot of dedication and a lot rejection. I've been on probably 300 auditions and booked 20 of them. You have to deal with that, and everything happens for a reason. That's the motto I live by. Even now, if an opportunity comes along and I don't end up getting it, I know there's something better waiting for me.

Spencer Boldman: A lot of times people get wrapped up in what people think of them. I think being secure in you is a big aspect to (being) someone who spreads good. If you feel good about yourself, you'll radiate that.

Angel Parker: I used to have that motto "Hard work pays off." You're going to get better at it. It's inevitable, so just keep at it and your dreams will come true.

Hal Sparks: My main motto is "Ain't nothin' to it but to do it." Whatever you want to do in your life, if you have a dream, something big, you think is going to be difficult, whether it be singing, photography, winning the science fair, whatever. Know that whatever you want to do, somewhere there's been an idiot that's been doing it for years and if they can do it, you can do it.

Honestly, if you want to be in a band and you think, "I've got to practice, got to find somebody." Think of all the morons who are in bands who have been doing it for years and you're surprised they can tie their shoes and they've managed to do it. You can do it; it takes work. You can do it!

The purpose of technical mastery such as playing a piano well, shooting a bow well, the point of technical mastery is abandonment, not technical mastery. The whole point is not to be the best at it but the point you're so good at it you can just let go and enjoy it while you do it. 

Work hard, hard, hard so that you get so good you don't have to worry about the skills anymore. Where you can get to the point where you enjoy it while you do it.

Tyrel Jackson Williams: No matter how hard it is, no matter how difficult it seems, be yourself. As an actor, I've learned you can't be someone else until you know who you are.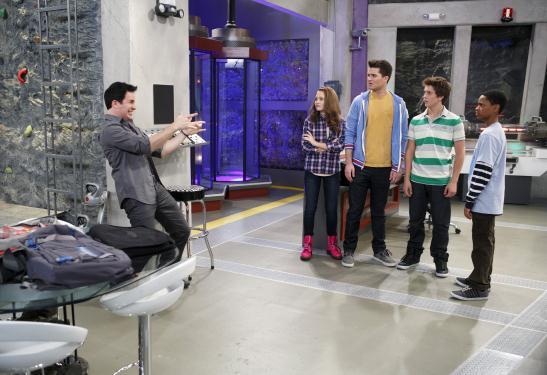 "Lab Rats" airs Mondays at 9 p.m. ET/PT on Disney XD.