Emmy-nominated 'Super Why' going on national tour
Show creator Angela Santomero tells what parents and their kids can expect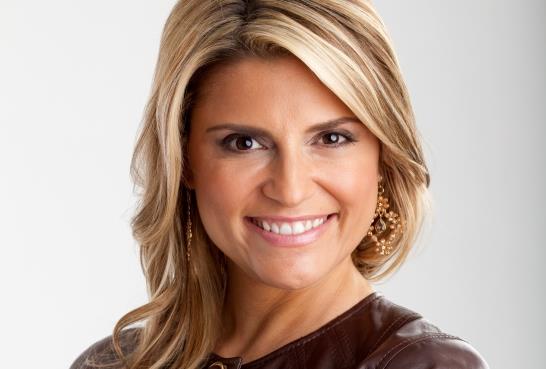 By Lie Shia Ong
MSN Music
If you're a parent of a preschool-aged child, you might already be familiar with the popular PBS Kids TV series "Super Why." Starting on April 2, the show will kick off a 27-city U.S. tour, giving a chance for fans of the show to experience their favorite songs and see their favorite characters in person.
Bing: More about 'Super Why'
|
More about Angela Santomero
MSN Music spoke with the show's creator, Angela Santomero (she also created the successful children's shows "Blue's Clues" and "Daniel Tiger's Neighborhood"), about how the idea for the live experience came about and what it will be like for kids as well as their parents.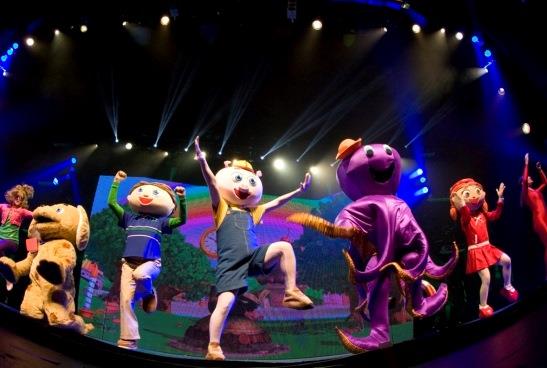 MSN Music: What can you tell parents about the "Super Why" tour, and what they can expect when it kicks off in Seattle on April 2?
I am so excited for everyone to see it because it has that right balance of an original story that's an interactive adventure series with a really warm-hearted great message about how you have the power to make your own dreams come true. It has all of the literacy skills that are deemed critical by the national reading panel that is the same way we do it for the show. So there's an interactive adventure where kids are learning to read while they're singing along to amazing music and having a good time.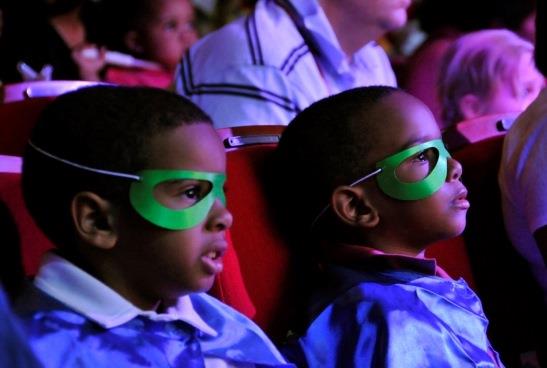 How did the idea for a national tour come about?
As always, it comes from our research. Parents and kids were telling us that they wanted to hug our characters and wanted to meet them and [asking], "Isn't there a Disney World for 'Super Why?" ... So this was the best way to do it, to be able to create a show to come to your area to be able to have the kids have the opportunity to wave and potentially hug and meet the characters. We decided that we needed to have kids fall in love with the magic of theater and make sure that our story was tried and true in the sense that if you know the words to the songs, then you know how the play begins, and it also takes it to the next level, which really uses the live theater experience.
What is the target kids' age group that parents know they can bring to the show?
Well, the show itself is preschool on TV, so it's 3 to 6 [years old]. What we're hearing is the way we've written it is to scaffold it a little bit wider so that if you have older kids who are 8 or 9, they'll still like the show and they'll still like the songs and even though they know how to read they'll feel like they're the smarties in the audience. There are some little jokes for parents in there. The music has been translated by Jack Antonoff from the band fun., who have gotten crazy, amazing, wonderful [awards] at the Grammys. So the music is so good. So in terms of the older kids, it totally brings them in as well.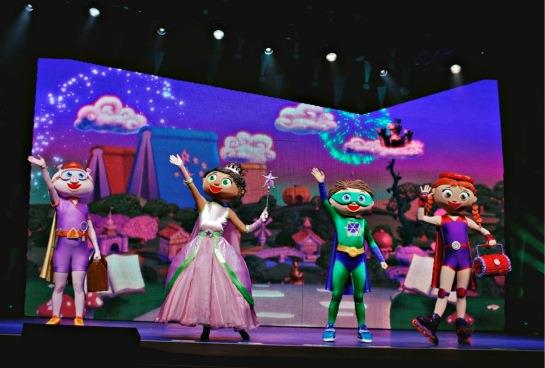 Speaking of the music, the soundtrack is so catchy. Do you find yourself listening to the music when kids aren't around?
Yes, it's part of my iPod selection. Every once and a while it comes on and I'm like, "Oh yeah, there you go." I have to say I'm so proud of the music overall. The fact that you want to sing along, and that they stay in your head and the lyrics are good that you feel good about it, that makes me happy.
You have a pretty amazing résumé when it comes to putting together kids shows like "Super Why" and "Blue's Clues" and "Daniel Tiger's Neighborhood." What inspires you to create these programs for children?
I was inspired way back when by "Mister Rogers' Neighborhood." I was that preschooler who couldn't sit any closer to the TV and talk to him, and so when I got older, I realized there wasn't a lot of shows like that for kids. I was a teacher. I was an educator, and the idea of educating millions of kids at the same time was really exciting to me. I kind of went into this thinking, "OK I want to respect kids and tell them how smart they are, have them realize how smart they are, and allow parents to give them all these tools that they need to change the world, if I'm going to be big and dramatic." I always said I was going to change the world one preschool show at a time. I just keep wanting to address these harder curriculum areas but do it in such a way that it's a high-rated show as well, that it's entertaining, that you want to watch it, and it has an also really strong curriculum that we fold in.
You're a mom of two girls. What are your picks for kids TV shows these days?
That's such a hard question because, again, being in the world of kids TV shows, all they would watch when they were little was "Blue's Clues." That was their thing. Now we do a lot of Disney. We do "Good Luck Charlie" as an overall family thing. They do some of the other Disney shows, like a "Shake It Up." They're very into the performing arts and arts types of things. "High School Musical" is big in our house. I actually took them to the "Legally Blonde" show -- it wasn't Broadway, but a local production, and then we watched the movie together. They're 9 and 12 now.
Any message you want to send out to parents out there about the "Super Why" tour?
We are different than other tours in the sense that we're already interactive when we write the television show, so when you come to the live show, it really has that sense of reaching out to the audience and really talking directly to them, and that to me is very different. It's a really great warm and fuzzy family experience and, for me, that perfect blend of entertainment and education.

The "Super Why" national tour kicks off in Seattle on April 2.
For ticket information
click here
.
Are you sure you want to delete this comment?