Did 'Wheel of Fortune' judges act unfairly?
Contestant mispronounces word and loses $1 million shot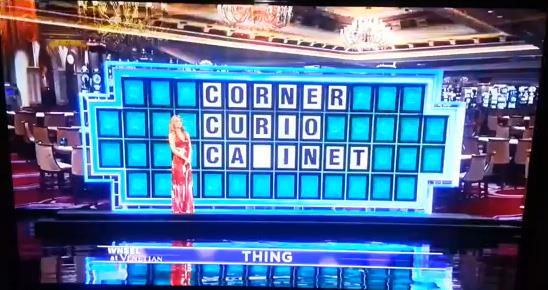 Sometimes, how you say something is all that matters.
This certainly was the case when Paul Atkinson, a bow-tie clad firefighter and beer brewer from Oregon, competed on "Wheel of Fortune" Tuesday night. After spinning the wheel and grabbing a $1 million placard, Atkinson attempted to solve the puzzle and claim his jackpot. But instead of saying "Corner curio cabinet," he said "Corner curo cabinet" and lost. Yikes! 
Bing: 'Wheel of Fortune'  | More: Amazing moments in game show history
Check out the the video for yourself:
As you can see, Atkinson clearly flubbed the pronunciation of "curio." But the question is, were the "Wheel of Fortune" judges too harsh? If they were, they were no meaner than the "Jeopardy" judges who penalized a 12-year-old Connecticut boy for misspelling "emancipation" last month.  
Plus: What to look for at the Emmys | Surprising Emmy winners | Emmy winner predictions
What do you think? Should the "Wheel of Fortune" judges have been more lenient or did they make the right call? Weigh in below or on MSN TV's Facebook and Twitter pages.
Also: This is how you win $1 million on 'Wheel of Fortune'
"Wheel of Fortune" airs weekdays in syndication. Check your local listings.