Finn won't die on 'Glee' the way Cory Monteith did
EP Ryan Murphy says character's cause of death may not be revealed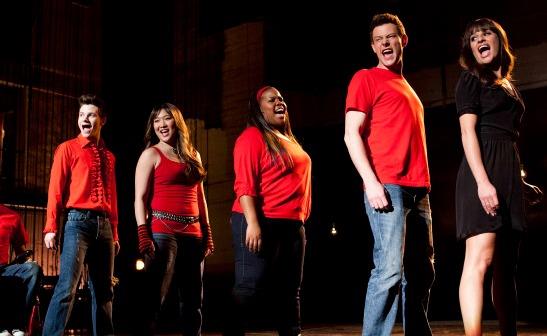 Actor Cory Monteith died of an accidental heroin and alcohol overdose in July but his "Glee" character, Finn Hudson, will experience death in a different way.
"At one point, we were going to have his character die after an accidental drug overdose -- that was something we had considered," Ryan Murphy, one of the executive producers behind the beloved musical, told Deadline. "But we have decided that we're not going to have him pass from that. Basically, what we're doing in the episode is we are not telling you yet, or maybe not at all, how that character died. The idea being, how somebody died is interesting and maybe morbid, but we say very early on in the episode, 'This episode is about a celebration of that character's life.' That might be weird for some people, but it felt really exploitative to do it any other way."   
Bing: More on 'Glee' |  Cory Monteith | Ryan Murphy
Murphy said the cast has been taking the loss very hard and viewers will feel this in the Monteith/Finn tribute episode, which will air in October. "There's been tears on set," he said. "It's been hard for a lot of people. But the really difficult thing is coming. We start shooting the memorial episode this week. And at the end of the week we'll send it to (the studio) to get their approvals. But I think it turned out to be a lovely tribute, and it's a very heartfelt look at how young people grieve."
Plus: 10 new shows to watch this fall | Fall premiere dates | '80s movies perfect for the small screen
After the episode is complete, Murphy said the cast and crew will take two to three weeks off to reflect and move forward. "We loved Cory and we loved Finn and it feels like a huge loss and a huge heartache not to have either of them around," Murphy said. "We're trying to craft an episode that's not just about us grieving but about a lot of the young fans grieving."
Do you think "Glee" producers should say how Finn dies or is it better not to know? Weigh in below or on MSN TV's Facebook and Twitter pages.
"Glee" Season 5 debuts Thursday, Sept. 26, at 9 p.m. ET/PT on FOX.