Freddie Prinze Jr. joins 'Witches of East End'
Actor will guest star as a shy entomologist on Lifetime's new drama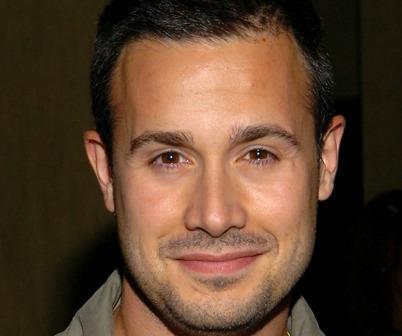 Freddie Prinze Jr. is enjoying a slow but steady TV comeback.
Look for Mr. Sarah Michelle Gellar on Lifetime's new drama "Witches of East End." He'll guest star as a shy entomologist, Entertainment Weekly reports. Prinze's appearance, which will take place in episode four, will also reunite him with Madchen Amick, who costarred on his short-lived ABC sitcom "Freddie" (2005 to 2006).
Bing: More on 'Witches of East End' | Freddie Prinze Jr. | Madchen Amick
"Witches of East End" is based on a novel of the same name and focuses on Joanna Beauchamp (Julia Ormond), a mom who worries that her daughters Freya (Jenna Dewan-Tatum) and Ingrid (Rachel Boston ) will learn the truth about their witchy family roots. Amick co-stars as Joanna's sister, Wendy. Prinze's character, Leo Wingate, falls for Wendy but is unsure if her intentions are strictly romantic or if she is using him for his bugs.
More: See the cast of 'Duck Dynasty' | TV's rising young stars | Breaking down 'Breaking Bad'
For now, Prinze is only slated to appear in one episode but the guest turn could lead to more. Fans can also look for Prinze in the Season 9 opener of "Bones" in September, where he'll play a CIA agent and one of Bones' past love interests.
"Witches of East End" premieres Sunday, Oct. 6, at 10 p.m. ET/PT on Lifetime. "Bones" Season 9 premieres Monday, Sept. 16, at 8 p.m. ET/PT on FOX.  
Are you sure you want to delete this comment?