Is Patrick Dempsey leaving 'Grey's Anatomy'?
Depending on how renegotiations go, Season 10 could be the end for McDreamy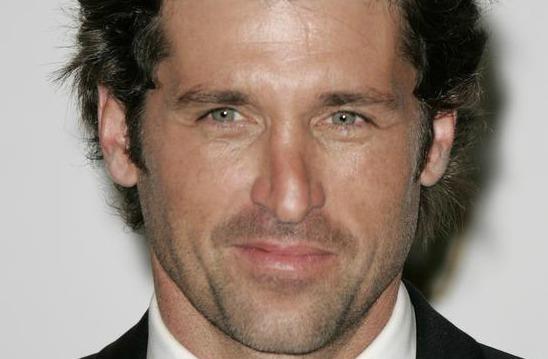 Sandra Oh may not be the only one saying goodbye in Season 10 of "Grey's Anatomy."
Just as he did in Season 8, star Patrick Dempsey is once again weighing his options and considering an exit. "I think it depends on renegotiations, quite honestly," Dempsey told David Letterman on "The Late Show" Monday. "I could stay. I may go. Who knows?"
Bing: More on 'Grey's Anatomy' | Patrick Dempsey
This also isn't the first time Dempsey -- who became a household heartthrob playing Dr. Derek "McDreamy" Shepherd -- has hinted at a Season 10 farewell. Last month during a Television Critics Association panel, Dempsey, 47, admitted to being bored with the beloved medical drama while plugging his upcoming Velocity documentary series, "Patrick Dempsey: Racing Le Mans."
Plus: International remakes for fall TV | Best of 'Real Housewives of Orange County' | 'The '70s Show': Where are they now? 
"I'm not the creator, I'm not the writer, so it's a trade. And that's fine," Dempsey said, emphasizing that "Grey's" is coming up on 200 episodes. "But when you've been on a show, it's about surviving. You find ways to turn yourself on with the material you're given. … For me at this point, there's not a lot of homework that goes into it. You learn your lines and try to be present and try not to get caught acting. I'm glad I have the gig, but it's not the same as being in a race car. It's just not."
Would you be disappointed if Dempsey left "Grey's Anatomy" or do you think it's time for him to go? Weigh in below or on MSN TV's Facebook and Twitter pages.
"Patrick Dempsey: Racing Le Mans" debuts Wednesday, Aug. 28, at 9 p.m. ET/PT on Velocity. "Grey's Anatomy" Season 10 kicks off Thursday, Sept. 26, at 9 p.m. ET/PT on ABC.  

I really hope that Dempsey and Oh shouldn't leave in the same season.  I couldn't imagine what this would do to Pompeo's character!!!  I think losing your husband and bestie in the same season would be a bit much... besides, think of the fans!!  It was hard enough losing Lexie and Sloane in the same season!!

Are you sure you want to delete this comment?