Kris Humphries takes dig at Kardashians on 'Mindy Project'
Kim's ex-hubby and NBA player guest stars on sitcom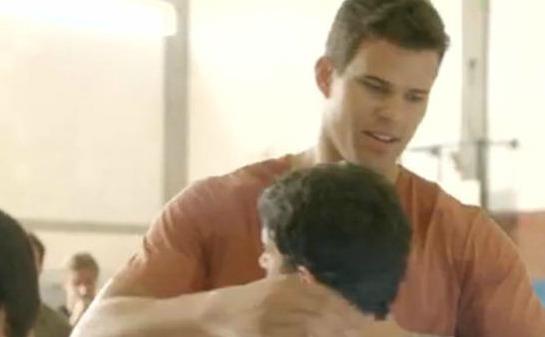 Apparently, Kris Humphries is a relationship expert. Or at least that's the role he played on the latest installment of "The Mindy Project," where he guest starred as a version of himself.
The Boston Celtic showed up on the Tuesday night episode as a member of Danny's (Chris Messina) single men's support group, the Getting Over It Gang. Humphries, who was briefly married to Kim Kardashian, even managed to poke fun at himself and his ex-wife's reality show. "You don't want to be like me, sitting at home, alone, Saturday nights, watching trashy reality TV shows," Humphries said, while taking a break from playing basketball with the support group. "I'm not going to name which ones, trust me. You're better off over there."
Bing: More on 'The Mindy Project' | Kris Humphries
In turn, the 28-year-old NBA player's acting stint was met with mostly positive reviews. A number of folks on Twitter seemed to enjoy the cameo, but Zap2It called Humphries attempt at comedy "stilted." Meanwhile, Humphries told Us Weekly, although he was self-conscious about his lack of acting skills, he had fun. "You're always nervous where people are really talented and you don't do this really, but as time went on, just being out there and messing around with the guys… I loosened up a little bit and ended up having a good time."

Plus: Spin-offs for the fall | Best and worst of the Emmys | Emmy highlights | Emmy winners
What did you think of Humphries' guest turn on "The Mindy Project"? Weigh in below or on MSN TV's Facebook and Twitter pages.
"The Mindy Project" Season 2 airs Tuesdays at 9:30 p.m. ET/PT on FOX.