Mariska Hargitay's 'Law & Order: SVU' hair scare
Emmy winner reveals how infamous short haircut almost got her fired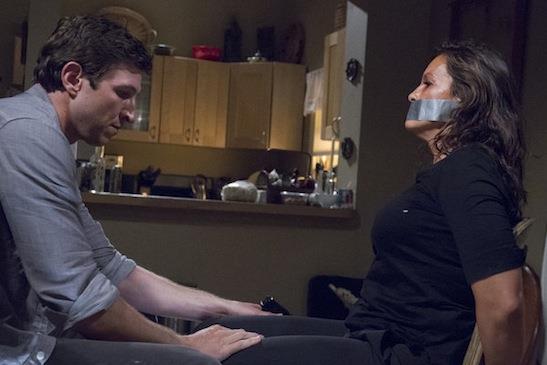 Detective Benson's life is on the line when "Law and Order: SVU" returns Wednesday, Sept. 25. It turns out this isn't the first time Mariska Hargitay's (Benson) run on the hit series has been threatened. The Emmy winner revealed she almost got the boot after a seriously short hair disaster.
Bing: More about Mariska Hargitay | "Law and Order: SVU"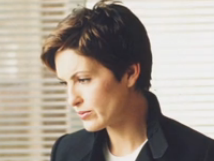 "That short hair, I don't regret; I liked it, but I almost got fired about it," Hargitay revealed in a recent interview. "I don't think Dick Wolf was a fan of the super short hair."
Hargitay's hair nightmare began sometime during "SVU" Season 3, after she asked a stylist from a photo shoot to give her a trim. The stylist came to Hargitay's home, and she was very impressed with his work -- at first. Then she offered him a glass of wine, and he accepted. Big mistake. Hargitay received quite a shock when she looked up from the book she was reading and saw what he'd done.

"You know that moment," Hargitay recounted. "I look up and [my breath caught]. My hair was so cute and then all of a sudden, he did the one irrevocable cut. I went, 'Oh! Oh!' and he said, "What? Honey, you're gorgeous." He kept going. He cuts it and then he leaves.
"I'm calling the producer at 10:30, [crying], 'I just got a haircut. I don't think it looks good!" I went over to the producer's house and he was like, 'Yeah, that's a problem.' When they saw dailies [at work], they weren't happy. "What were you doing?' [crying] 'He was drunk! Do you think I'd cut my hair like this?' It was so funny… not really."
Plus: Spin-offs for the fall | Best and worst of the Emmys | Emmy highlights | Emmy winners  

Just as Hargitay and "Law and Order: SVU" survived her bad haircut, Benson will somehow survive being kidnapped by a serial rapist-murderer (Pablo Schreiber) in Wednesday's two-hour premiere.
The "SVU" season 14 cliffhanger left Benson in the hands of a psycho who has gotten away with murder, multiple time. The SVU squad will take drastic measures to find Benson and since Hargitay signed a new deal with the show after the May finale, fans can expect our heroes to prevail - but at what cost? 


"It was a very painful episode to shoot, without a doubt" Mariska revealed. "It's been exciting, because after 14 years, you think, 'Where can you go? What else is there to do?' And this year, the arc that the writers have planned for me is so exciting, on a personal and professional and creative level."
What do you make of this hair scare story? 
Weigh in below or on MSN TV's 
Facebook
 and 
Twitter
 pages.
"Law and Order: SVU" returns Wednesday, Sept. 25, at 9 p.m. ET/PT one NBC.