Miley Cyrus appears at the Emmys?
Elisabeth Moss is really a trendsetter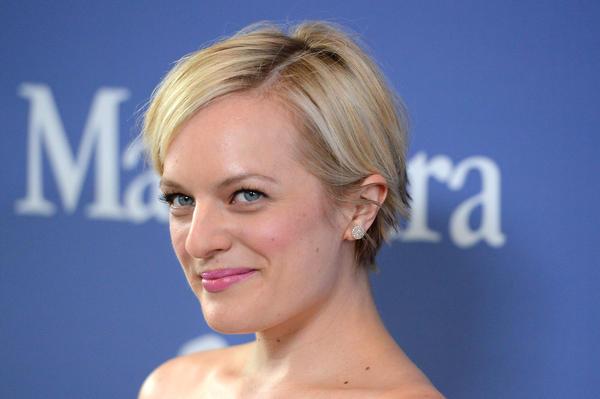 No, Miley Cyrus was not at tonight's Emmy Awards ceremony. (Thank goodness.) However, on the red carpet, "Mad Men" actress Elisabeth Moss commented on her new short hairdo. Now a blonde, Moss remarked that she cut her hair short way before Miley did. 
The actress didn't have to resort to Miley's antics like twerking or sticking out her tongue to get attention. She looked stunning in a sparkly black and white Dolce & Gabbana gown and was nominated for Outstanding Lead Actress in a Drama Series. She didn't win, but she's already winning a number of "best dressed" lists.