Nathan Fillion in contract standoff with ABC Studios
'Castle' star demands four-day workweek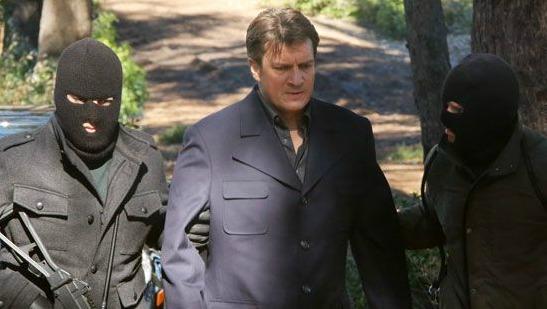 Things are not looking so good on the set of "Castle."
Star Nathan Fillion sent a not so subtle message to his bosses by not showing up to work Friday, July 12. Fillion and ABC Studios are in the midst of a contract dispute over Fillion's desire for a four-day workweek, Deadline reports.
Bing: More on 'Castle' | Nathan Fillion
ABC hasn't said much but confirmed that the show is shooting this week, and Fillion is on set. Fillion stars as crime novelist Richard Castle on the hit drama, which debuted in 2009, and is entering its sixth season. Stana Katic co-stars as NYPD Det. Kate Beckett, Richard's crime-solving partner and love interest. 
Plus: Southern TV shows | Once hot, now not reality stars | Strange Syfy movie titles  
"Castle" is ABC's highest-rated drama. Last week, it was announced that Lisa Edelstein is joining the cast as a no-nonsense federal investigator, who will appear in the season premiere. Edelstein's character, Rachel McCord, will also be crucial to Kate's decision to either choose Castle -- who proposed in the Season 5 finale -- or pursue a career opportunity with the U.S. attorney general's office in Washington, D.C.
"Castle" Season 6 debuts this fall on ABC.