Robin Roberts returning to full-time status at 'GMA'
Co-anchor will leave behind her lighter recovery schedule after Labor Day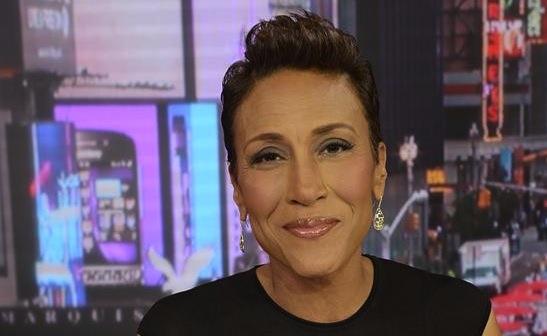 Look out "Today." Robin Roberts will return to co-anchoring "Good Morning America" on a full-time basis after the holiday weekend.
Bing: "Good Morning America" | Robin Roberts
"The day after Labor Day, I'll be back to a five-day-a-week schedule," Roberts told reporters at a United States Open event. "I'm looking forward to it. I want to get back to my full life." 

A year ago, Roberts took medical leave from "GMA" so that she could undergo a bone-marrow transplant on Sept. 20, 2012 to treat myelodysplastic syndrome. During Robert's initial absence and recovery, the show called in some big names to cover for her, including Oprah Winfrey, Rob Lowe, Jessica Simpson and Ann Romney. The guest anchors and the public's good feelings for Roberts helped "GMA" remain strong in its ratings war with "Today." 
More: Meet the new teams of 'The Amazing Race' | International remakes for fall TV | Best of 'Real Housewives of Orange County' 

Since Roberts returned in February, she's clocked in three to four days a week and "GMA" has remained a ratings winner. 
Now, the "GMA" co-anchor says she's 90 percent recovered and with a new TV season kicking off, she's ready to be back at the desk, full time.
"To be able to feel stronger and a little more active, it's great to feel that way again," Roberts said. 
Want more TV? Follow MSN TV on Facebook and Twitter.

"Good Morning America" airs weekday mornings on ABC.