Videodrone Streaming TV: 'The Fall' and 'Jack Irish' online before they are on TV
Gillian Anderson stars in the British series 'The Fall,' Guy Pearce is 'Jack Irish
A couple of crime imports – "The Fall" from Britain, starring Gillian Anderson, and "Jack Irish" from Australia, featuring Guy Pearce – are debuting via streaming services exclusively before any American TV or cable showings.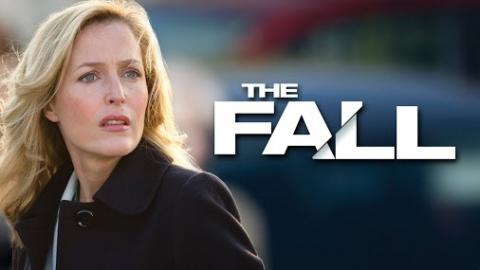 Former "X-Files" star Gillian Anderson has essentially relocated her career to Britain, where she's finding good roles on TV. She headlines "The Fall" as Detective Superintendent Stella Gibson, a specialist in the psychology of serial killers who is called in to a case in Belfast. "This fantastically creepy thriller is shaped by Gibson's feminism, which becomes less of an underpinning and more overtly announced as the series goes on," writes Caryn James for indieWIRE. "That combination of elements -- the sheer fearfulness of watching the killer in action and Gibson's development as a heroine -- makes the series smarter and richer than any ordinary detective show."
The first series, made for BBC2 in Britain, runs five episodes and it premiered on Netflix in June, where it was unfortunately overshadowed by their original shows like "Orange is the New Black." I missed it myself until Alison Wilmore featured it in a piece on indieWIRE recently.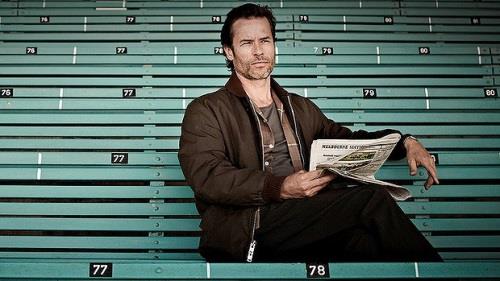 "Jack Irish," an Australian series of telefilms based on the novels of Peter Temple, stars Guy Pearce as a former lawyer trying to pick up the pieces after his own client, in a fit of rage, murders Jack's wife. Pearce is suitably scruffy and seedy as Jack, who seems content getting by as low-rent debt collector and general investigator until another former client turns up dead and he's not satisfied with the official explanation. Wall Street Journal TV critic Sohrab Ahmari writes: "if the show's pacing and character development aren't as crisp as they should be, "Jack Irish" more than compensates with terrific atmospherics and solid acting."
There are two feature-length telefilms on Acorn TV, the streaming service of Acorn Media, which specializes in British programs (like "Foyle's War") but also has a few from the U.S. and this show from Australia. It has a limited selection, but it's growing and, if you like this programming, it's a bargain at $4 a month.
Instant TV at Warner Archive:

If you are aware of the streaming service of Warner Archive, it's probably because of their movies, but did you know of their selection of TV programs? In addition to TV movies like "Salem's Lot" and "Sybil," they have episodes of the classic shows "77 Sunset Strip" and "Hawaiian Eye" (neither of which are currently available on disc and are only partial seasons on the site due to rights issues), as well as the first seasons of "The Adventures of Superman" and "The Man From U.N.C.L.E." Just a few shows so far, but the catalog is growing.
Season catch-ups: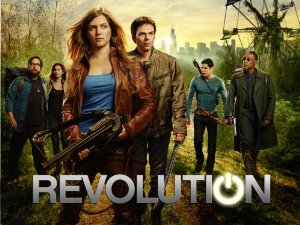 "Grimm: Season 2" is now available for free to Amazon Prime members, a month before it arrives and Blu-ray and DVD and two months before the third season debuts on NBC.
Previously exclusive to Amazon Prime, "Revolution: Season 1" is now also on Netflix Instant, giving subscribers a month to catch up on any or all of the 20 episodes before the second season launches on NBC this fall.
The Netflix queue:
Where's my Netflix Instant Queue? Netflix explains the new interface on their blog, and Slate tells you how to get it back.