Q&A: Bryton James of 'Young and the Restless'
Will Chancellor heir Devon be crowned king when Katherine passes on?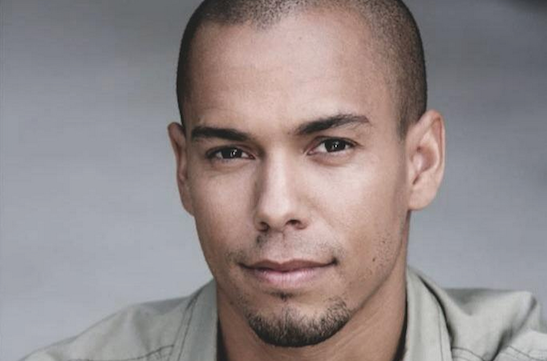 Jeanne Cooper's passing in May superseded the drama on "The Young and the Restless," and rightly so. But the show must go on. In late summer, her beloved character Katherine Chancellor will follow her to the grave, leaving behind a vast empire. With Devon the only heir currently on canvas, portrayer Bryton James is ready to accept the crown ... assuming it comes his way. 
Bing: More about Bryton James | Jeanne Cooper | "The Young and the Restless"
Mrs. C's passing later this summer will have massive ramifications for Chancellor Industries, its subsidiaries and all our favorite Genoa City locals. While Jill (Jess Walton) is sure to inherit something, Tucker is first in line for his mother's fortunes, but CBS confirms the role is not being recast, at this time. Unless Steve Nichols (ex-Tucker) has decided to return to the fold, Katherine's grandson is poised to become one of the most powerful men in Genoa City.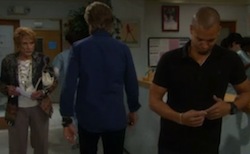 Talk about coming a long way! Devon showed up in Genoa City in 2004, a juvenile delinquent who'd been abandoned by his drug addict mother. After Neil and Drucilla adopted him into the Winters clan, he had a few run ins with his real mom Yolanda/Harmony (Chene Lawson/Debbi Morgan), only to learn he was actually a Chancellor.

MSN TV grabbed James for a quick chat at the Daytime Emmys in June. It was his last run at winning a second trophy for Younger Actor, which he took home in 2007. He didn't take home the gold this year, but now, he's all grown up and ready to join the big leagues. 
Plus: United States of TV | Fake reality series | TV's top serial killers
MSN TV: Congrats on landing your fifth Daytime Emmy nomination. Does it ever get old?
James: I feel great. It's been awhile, but it's just as big an honor as the first time. It never gets old. I thank the writers, because that whole storyline, with Devon getting his hearing back, came from real advances in cochlear plant technology. Actually, Eileen Davidson (ex-Ashley; Kristen, "Days of Our Lives") is the one who told me about it. Then I brought the information up to Maria Bell, our headwriter at the time, and she incorporated it into the show. I give a huge thanks to them.
These days, Devon's all business. He's working at Jabot and has been with his girlfriend Roxanne (Tatyana Ali) for years. Are you enjoying your place in Genoa City?
Absolutely. Over the last years, to find out I was the late Jeanne Cooper's Katherine Chancellor's grandson? I can only imagine what's coming. Tucker's gone. Brock's gone. Mackenzie's gone. It's just me.
With all the focus on Jeanne, I hadn't really thought about how Katherine's death will play out, and it definitely didn't occur to me that you are the only Chancellor left!

I don't think it occurs to a lot of people. I read a lot of stuff the fans say on the message board and everything.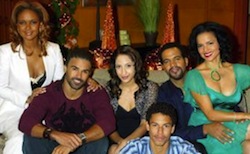 I still think of Devon as part of Neil's family.
Yeah! I always will be. I literally started with nothing, but now I have two massive families.
Have the higher-ups told you what's coming?
No, but I'm very excited. I believe in our writer and trust them. Whatever they throw my way, I'm going to be happy. I just re-signed for another two years.
There have been a few periods over the years where you weren't getting much story and it felt like you might leave the show. Are you glad you stuck it out?
Absolutely. I understand the daytime world. We have a lot of cast members, a lot of storylines to keep up with. Not everyone is at the forefront all the time. I appreciate the fact that they - as in the show and the many regimes we've been through in my nine years with the show - have always wanted me to stick around. I would never walk away from a show like this if they want me to be a part of it. It's an honor to be part of this show. It's an honor to play Devon. I do nothing but enjoy it. The storylines they throw at me aren't the typical 'I'm with a new girl every week.' When they give me storylines, they're challenging, amazing storylines. Not many get that. And the fact that they made me Katherine's grandson? No one can take that away from me. It's an honor.
So do you feel the weight of the Chancellor fortunes on your shoulders?
Not yet, but I'm ready to take it on!
What do you think? Should Devon inherit  the Chancellor empire? Weigh in below or on MSN TV's Facebook and Twitter pages.
"The Young and the Restless" airs weekdays on CBS.