FEATURED POST
TLC reality star offered pro wrestling lessons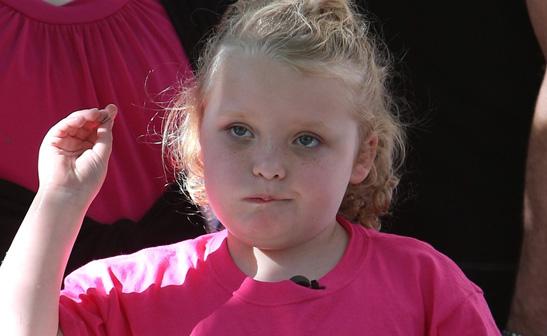 WENN
Alana "Honey Boo Boo" Thompson has been offered to train at a pro wrestling academy. The pint-sized star of "Here Comes Honey Boo Boo" is known for her spunky personality and neverending energy. So it comes as no surprise that Thompson and the rest of her family are big fans of wrestling.
Bing: 'Here Comes Honey Boo Boo' | Alana Thompson
Thompson herself even took to the mat in a princess costume during a recent wrestling event in Georgia. And now James Pittaro, owner and CEO of D2W Pro Wrestling Academy, tells TMZ.com that he wants to personally help Thompson become a fully-trained wrestler. Pittaro is even offering to fly Honey Boo Boo and a family member out to their facility in New Jersey and provide hotel accommodations as well.
Plus: 10 must-see reality shows | Reality TV stars who drive us crazy
If Thompson takes Pittaro up on his offer, she will be training with TNA wrestling star Robbie E.