FEATURED POST
Four-year-old causes stir with her 'Grease' impression, fake cig included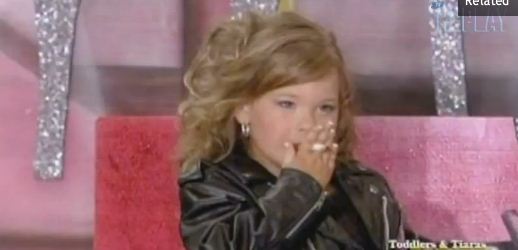 You could say four-year-old "Toddlers & Tiaras" contestant Destiny smoked her competition. But then you'd be associating a pre-schooler with smoking, which would be bad. Apparently, Destiny's mom never had that particular lesson instilled when before encouraging her daughter's impersonation of Sandy from "Grease," fake cigarette and all.
Even the judges, who are generally caught off guard by just about nothing, seemed shocked, and did indeed deduct points from her score. Then again, they also rewarded her with the title of "Personality Supreme." We can only hope that in the next pageant, mommy Lisa will have slightly less dubious encouraging words for little Destiny than, "Don't forget to smoke."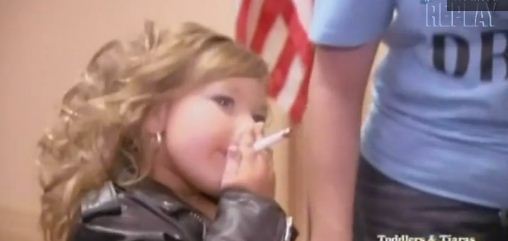 "Toddlers & Tiaras" airs Wednesdays at 10 p.m. ET/PT on TLC.