FEATURED POST
Bravo exec not pleased that 'Beverly Hills' star decided to skip reunion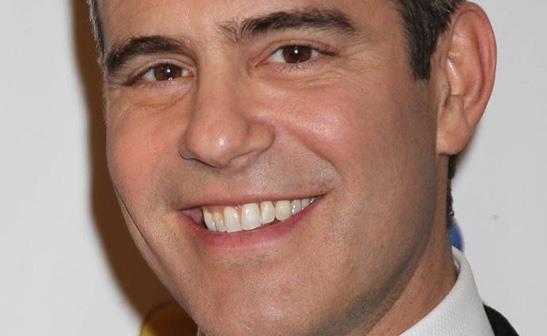 WENN
Bravo executive Andy Cohen has slammed "Real Housewives of Beverly Hills" star Adrienne Maloof for refusing to attend the show's Season 3 reunion special. Maloof was one of the original cast members on the hit docu-series. But after a season of intense drama with her co-stars and a public divorce from ex-husband Paul Nassif, she announced earlier this month that she would not be returning for a fourth season.
Bing: Andy Cohen | Adrienne Maloof
In a preview for part one of the "RHOBH" reunion special, host Cohen addressed the noticeable absence of Maloof and bashed her for not taking part in what would have been her final "Housewives" appearance. He explains, "Today we are missing one of the 'Housewives' that has been with us since the beginning. Adrienne Maloof has decided not to participate today. This season was hard on Adrienne. A secret about her family was revealed by Brandi (Glanville), and from that moment on, Adrienne refused to speak directly about it. We know that frustrated you in the audience. It frustrated all us too. If you read the tabloids, you might have theories on what that secret is But Adrienne won't be here to tell us her side of the story. Not only is she absent tonight, but she won't be on the show next season. Adrienne Maloof's final act as a Housewife is not showing up tonight." Part one of the RHOBH reunion special airs next Monday.
Plus: The scoop on soaps | Have reality shows run out of celebrities? Unforgettable and regrettable reality shows