FEATURED POST
Slurs incite new war between 'Celebrity Apprentice' contestants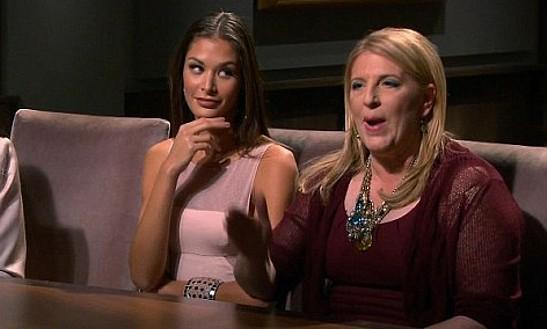 Lisa Lampanelli is drawing fire for wisecracks she made during a radio broadcast last month about fellow "Celebrity Apprentice" contestant Dayana Mendoza. (Although Lampanelli and Mendoza played nice together on Sunday's show, it's apparent from the coming attractions that they soon get back to the business of hating on one another.)
Bing: More about 'The Celebrity Apprentice'
"I actually would love to see her giving birth," the queen of mean said on Howard Stern's auxiliary Sirius Satellite Radio channel. "She's a spic! She's going to do it f---ing soon, anyway. She'll be knocked up before the end of the week."
Mendoza, a former Miss Universe, replied via E! News: "As an individual, I'm resilient and can handle Lisa making fun of me personally. But as a Latina, Lisa's words aren't just offensive to me, but to millions of other individuals. To be generalized by stereotypes and called a 'spic' degrades and belittles anyone of Latin descent."
The problem here is that Lampanelli is now juggling two public personas. On stage, her act is one long racial slur from beginning to end.  It's funny because it's so grossly wrong.
Yet on "Celebrity Apprentice" -- the vehicle she chose for her introduction to most of America -- Lampanelli casts herself as a compassionate defender of political correctness. (So far, she has railed against Arsenio Hall for sexist language, and Lou Ferrigno for threatening her with violence).


No one gets to have it both ways.


"Celebrity Apprentice" airs Sundays at 9 p.m. ET/PT on NBC.