FEATURED POST
'Jersey Shore' star intent on keeping Seaside Heights in her future summer plans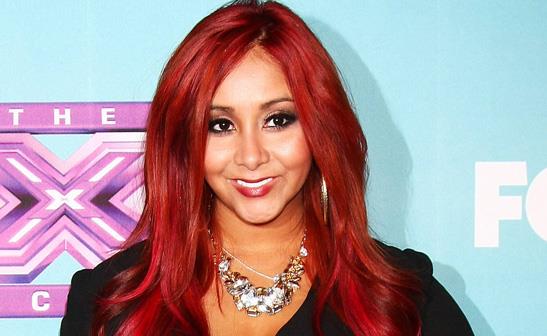 WENN
Nicole "Snooki"' Polizzi plans to return to the Jersey Shore city of Seaside Heights, N.J., despite the devastation left by Hurricane Sandy. The wrath of one of the most damaging storms on the east coast affected thousands of people in New York and New Jersey in October, and virtually destroyed most of Seaside Heights' famous boardwalk.
Bing: More about Jenni 'JWoww' Farley | Snooki | 'Jersey Shore'
The summer hotspot was also right around the corner from the "Jersey Shore" house, and over six seasons, the cast would frequent the bars, amusement park rides and even go to work at the Shore Store every day. It will take months before the boardwalk is restored, but Polizzi insists she will return to Seaside Heights every single year.
Plus: Best & worst shows of 2012 | Holiday viewing guide | Memorable moments of 2012
She tells MTV News, "I went to the Jersey Shore way before the show. I was growing up there -- 16-years-old going there, meeting best friends. So, regardless of the show, I'm gonna go there every single summer because that's what I do in the summer. You go down there, you have fun, you go on jet skis ... That's kind of the thing to do on the east coast."