FEATURED POST
Would you want to live next door?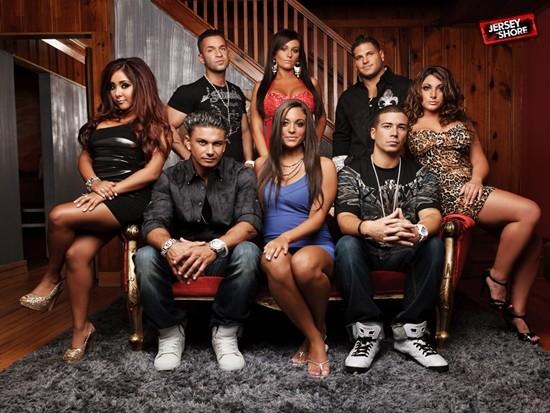 In a result so shocking it is bound to rattle western society to its foundation, most Americans would not want the "Jersey Shore" gang as next-door neighbors.
Fully 28 percent of respondents to the Zillow Celebrity Neighbor Survey picked the bawdy, gaudy Seaside Heights guidos as the worst celebrity neighbors possible -- a two percent bump over last year's survey.

Sorry, Snooki, no cup of sugar for you. Hey Situation: Did I say you could borrow that ladder?
Among the TV stars trailing in the Top 5 were Charlie Sheen (21 percent), Kim Kardashian (13 percent) and CNN commentator Nancy Grace (3 percent). In the Top 5 of desirable celebrity neighbors, the only TV stars are Kardashian and Grace -- and they barely make it, tying for fifth place with four percent each.
Leading the list of most desirable neighbors are Denver Broncos quarterback Tim Tebow (11 percent), Brad Pitt and Angelina Jolie (10 percent), Jennifer Aniston and Justin Theroux (9 percent), and Beyoncé and Jay-Z (5 percent).  Others appearing on the worst neighbors list include Lindsay Lohan (14 percent), Brad Pitt and Angelina Jolie (3 percent) and Anthony Weiner (2 percent). Brangelina appeared on both lists.
In a telling sign, 42 percent of respondents did not want any celebrity neighbors at all, up from 27 percent last year.
Zillow is a real-estate tracking firm that invents fun and ridiculously obvious surveys like this so you will think of its website as more than just the place to watch your home's value plummet to the earth's core.
Yes, we admit it. It's a slow TV news day so far.
Season 5 of "The Jersey Shore" premieres Thursday, Jan. 5, at 10 p.m. ET/PT on MTV.