FEATURED POST
Popular Discovery series to bid farewell in December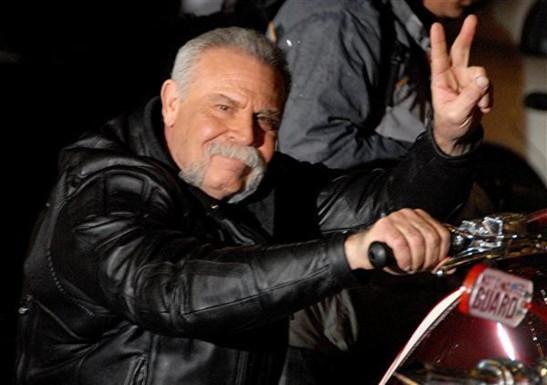 There's an unwelcome surprise on the chopping block for "American Chopper" fans. According to Entertainment Weekly, the series -- one of the Discovery Channel's most popular since debuting as a 2002 special -- has been canceled. The last episode will be a previously announced, four-way build-off special called "The Revenge," which will air live from Las Vegas on Dec. 11.

Bing: More about 'American Chopper' | Paul Teutul

EW's report does not cite any specific reason for Discovery's decision. However, it notes that when the show was canceled before -- in 2010 by Discovery sister channel TLC -- "behind-the-scenes warring" was to blame. (Once the Teutuls -- Pauls Senior and Junior -- made up, TLC reordered the program as "American Chopper: Junior vs. Senior" before the series reverted to its original title and channel.)

Plus: 'American Horror Story: Asylum' photo gallery | TV's changing tides

"American Chopper" helped pioneer the family-based docu-soap. Building motorcycles may have been how this father and son made their name, but arguing is what made them TV stars.

Because the series came back to life once before, fans are holding out hope for another rebuild.


How do you feel about the news?
 
"American Chopper" airs Mondays at 9 p.m. ET/PT on the Discovery Channel.