FEATURED POST
'Real Housewives of Beverly Hills' star finds ex-husband's stance hypocritical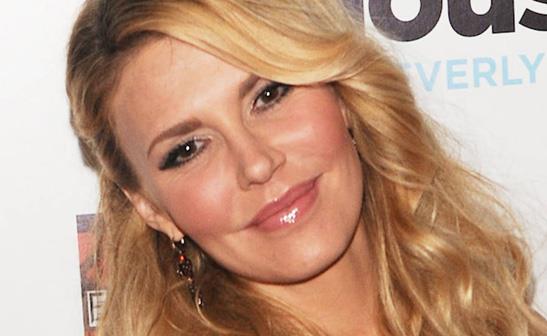 WENN
"Real Housewives of Beverly Hills" cast member Brandi Glanville has revealed her co-parenting troubles with ex-husband Eddie Cibrian, citing his hypocrisy in wanting their kids to have a normal life. The formal model has been in a bitter battle with her ex since she discovered his infidelity with singer LeAnn Rimes in 2009. Now that they have divorced and Cibrian has gone on to marry Rimes, the two are trying to find a healthy balance in raising their sons.
Bing: More about Brandi Glanville | Eddie Cibrian | 'Real Housewives of Beverly Hills'
In a candid interview with Us Weekly, Glanville explains why their kids have yet to show up on "Housewives," saying, "Eddie and I can't agree right now that they can be in the background on the show. They're really cute, though!" But with Cibrian refusing to let the kids on the reality series, she finds it confusing that he would let them see the actor romancing other women on screen and travel across the country with Rimes on tour for the sake of normalcy. Glanville admits, "It's hard because Eddie's like, 'I want them to have a normal life.' I'm like, 'A normal life with a singer? They go on a tour bus halfway across the country and go backstage at these concerts. Then they have a dad as an actor -- seeing him kissing different girls on TV is going to be hard. And then they have me. God knows what I am, but I'm me! It's not going to be normal."
Plus: Goriest moments of 'The Walking Dead' | TV's most memorable moments of 2012
Despite her quarrels with both Cibrian and Rimes over how to raise their kids, one thing Glanville admits they do agree on is that they just want the best for their sons. She adds, "I would do anything for them, and so would Eddie. I know no matter what the situation is, we're going to keep them grounded, sweet, safe and not entitled."
"The Real Housewives of Beverly Hills" airs Mondays at 9 p.m. ET/PT on Bravo.