FEATURED POST
National Guard asserts stuttering country singer never injured by grenade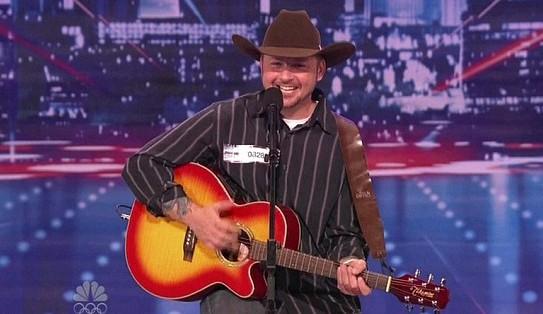 The stuttering country singer who wooed the crowd and judges on "America's Got Talent" is apparently a fraud.


Sgt. Timothy Michael Poe, who introduced himself during the first night of auditions in Austin on Monday night, said he was hit by a rocket-propelled grenade while serving with the National Guard in Afghanistan in 2009. He said the brain injury he received was responsible for his stutter, and that he only started singing after it was recommended to him as a form of speech therapy.

Bing: More about "America's Got Talent"

"Sgt. Poe's official military records do not indicate that he was injured by a grenade in combat while serving in Afghanistan in 2009, as he reports," a spokesman for the Guard  said in a widely reported statement.


Exactly what else is not true about the story is unclear. Records indicated that Poe did serve as a supply specialist for the Guard from Dec. 2002 through May 2011, a month of which he served in Afghanistan in 2009.

Also: Summer reality TV fare | Summer TV guide for parents
However, AGTNews adds that his ex-wife, an Air Force veteran, claims Poe is a compulsive liar whom she "never heard have a stutter like (he had on the show)."


On his Sirius radio show, Howard Stern blasted Poe this morning.


"You never lie about your military service," he said. "This lie is wrong on so many levels … This really sickens me."


There wasn't a dry eye in the house as Poe performed a rendition of Garth Brooks' "If Tomorrow Never Comes." Check out the video.
"America's Got Talent" airs Mondays and Tuesdays at 8 p.m. ET/PT on NBC.