FEATURED POST
Discovery declines to order any further installments despite star's claims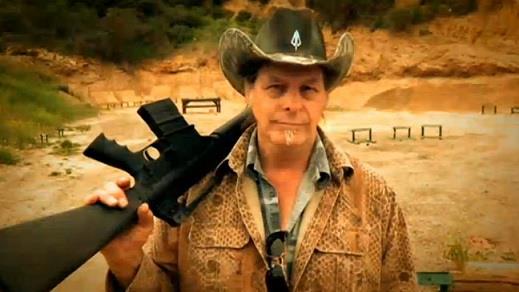 Networks have been scrambling to make crucial decisions regarding their more violent programming since the terrible tragedy at Sandy Hook Elementary last Friday. Discovery has, unexpectedly, been in the eye of the storm, although their official statements have mostly deferred to coincidental timing.
Earlier this week,
it was announced that "American Guns"
would not be renewed for a third season, with reps insisting the action was imminent regardless of current events. Wednesday, Huffington Post confirmed that Discovery will also decline to order any further installments of Ted Nugent's self-explanatory "Gun Country." Despite
Nugent's claims
that viewers can expect "at least a dozen shows year," the network stands by its initial press release, which states that "Gun Country" was a one-off special. 
Plus: Best and worst shows of 2012 | Holiday viewing guide | Memorable moments of 2012
Still, it's not implausible that the fates of both "Guns" and "Gun Country" were mutually exclusive of what occurred in Newtown, given that Discovery broadcast the hyper-violent docu-investigation
"Zombie Apocalypse"
 Tuesday night at its originally scheduled hour. Either way, there will be no more Nuge on the small screen for a while, which may or may not be an enormous cultural setback.