FEATURED POST
'Dancing' finalist offered thousands to divulge details about rumored romance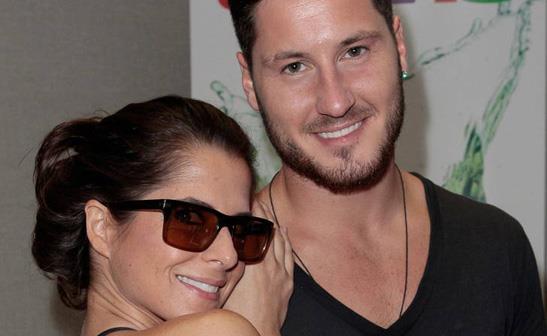 WENN
"Dancing With the Stars" finalist Kelly Monaco has been offered thousands of dollars to divulge the truth behind the rumored romance between her and partner Val Chmerkovskiy. Out of the 13 couples from the "All-Stars" season, it was clear from the beginning that the "General Hospital" star and her ballroom pro had the steamiest chemistry of them all.
Bing: More on "Dancing With the Stars" | Kelly Monaco
And despite co-host Brooke Burke-Charvet's best efforts to have them reveal any details about their relationship on the final shows, Monaco is still not letting up about her connection with the Ukranian stud. She tells E! News, "I hope people will shut up and stop asking about my personal life. I just got offered $50,000 to tell a story of what this is!" Monaco slammed down the idea of taking the money but is willing to share her excitement about their success on the show, despite placing third. She shares, "No, there is nothing to be disappointed about with this 'All-Star' season. It was anyone's win. We were all winners. (Winner) Melissa (Rycroft) didn't have one of those stupid mirror balls, and Val is young enough. He has enough seasons left in him. I think Tony (Dovolani) deserved it, he's been here probably one of the longest."
Photos: See season highlights | Memorable moments from this season
Chmerkovskiy also wants to celebrate their personal victory, revealing that the two plan on reveling with a "perpetual cycle of champagne bottles," and Monaco echoes the same thoughts about celebrating, adding, "I can't wait to be so hungover that I have to be in bed for three days."
Plus: Canceled or renewed? | Celebrities playing celebrities