FEATURED POST
Discovery releases nearly three-minute preview of undead awesomeness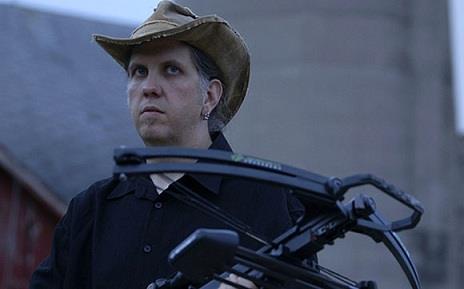 Mama didn't raise no fools over at Discovery Channel. As
we detailed
a couple weeks back, the network that brought you
"Shark Week"
 is shrewdly capitalizing on "Walking Dead" fever by premiering docu-series "Zombie Apocalypse" next week. 
As you may have guessed by its title, the above photo or both, "Apocalypse" profiles four heavily armed Americans who are prepping for what they feel is an inevitable zombie uprising. Not only that, but actual folks within the scientific community (with degrees and everything!) provide testimony regarding the likelihood of such a contagion. 
And at long last, Discovery has offered an early Christmas present (or perhaps late Hanukkah gift?), releasing a nearly three-minute extended preview of their not-at-all exploitative new series.
Our personal highlights include the skull-graphic chart that measures probable rapidness of infection, as well as the verite-style dramatizations of the havoc such an outbreak would create. But hey, don't take our word for it. Just watch what these completely reliable zombie-phobes
explain the apparently inevitable, here.
"Zombie Apocalypse" premieres Tuesday, Dec. 18 at 10 p.m. on Discovery.