FEATURED POST
Abi's only ally says he's got no regrets, despite her 'annoying' behavior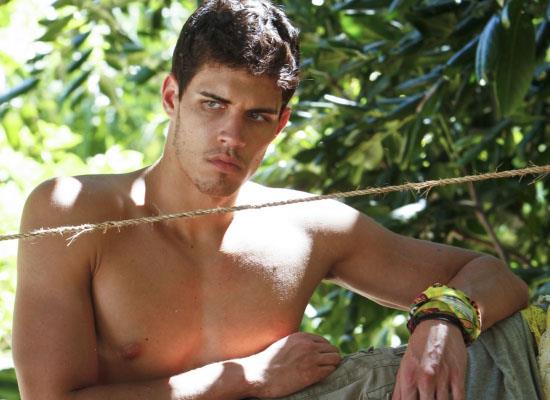 Last week on "Survivor: Philippines," the Tandang trifecta lost its second member when Pete Yurkowski, Abi's only remaining ally, got the boot in the first real non-blindside of the season. 

We caught up with Pete post-Turkey Day to talk strategy, "annoying" allies, and whom he's rooting for now.
MSN TV: So you were aligned with Abi till the end. Regrets?
Pete: About Abi? About the way I played? No, not really. I mean, I got pretty far into the game with her, although obviously I could have gone further had I just voted her off at the right time. That's the only regret, really. That we didn't just vote her off when we had the chance.
She blamed her behavior on cultural differences. What's your take?
I don't know, man. I don't think it's a Brazilian thing at all. I think it's just the culture of Abi. She wasn't always like that. Especially in the beginning. But as time went on, it seemed like every little thing got under her skin, and she just kept getting more and more volatile. She'd have these outbursts, and then she didn't get why it bothered people. Honestly, we should have voted her off when we could. 
Why didn't you?
We needed her. We needed her for the numbers. That's what it all came down to. I mean, I was trying to work it last minute with Penner or whoever, but at that point there wasn't much salvaging it. So we had to stick with what we knew and work the numbers. And obviously, if we did get to the end, I was pretty sure she wouldn't get any votes.
Do you think you were marginalized because of Abi?
To an extent, but I was there, I was participating, and I stuck with her through the game. The whole RC, thing, though, I thought was blown out of proportion. They turned that around on us and made her look like the victim. But RC could be mean. She was bullying Lisa, and she was always going off with Skupin. If you watch her Ponderosa videos, you'll see what she was like.
Is there someone you're rooting for now?
Well, I think Denise is playing a pretty smart game, and Malcolm really seems to know what he's doing, idol or no idol. They're the two that are making the power moves now. 
"Survivor: Philippines" airs Wednesdays at 8 p.m. ET/PT on CBS.