FEATURED POST
Brittany Howard reveals she was invited to try out for Season 1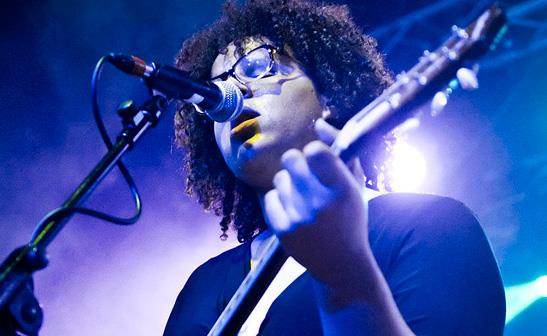 WENN
Cult rockers Alabama Shakes singer Brittany Howard has revealed she was invited to try out for the first season of "The X Factor" but turned producers down. The singer reveals her band was just breaking out when she started receiving odd emails from bosses of Simon Cowell's hit show.
Bing: 'The X Factor' | Alabama Shakes | Photos: See the hopefuls
She tells British newspaper, the Independent, "They heard of us through the Internet and started sending me e-mails which kept going into my spam folder. One day (the talent recruiter) called me to ask and I told her, 'No, I'm not going to do that'. "She was like, 'Are you sure about that?', and I said, 'Yeah, I'm sure. I have something going on now that I believe in and want to stick to.' She was shocked."
Plus: Thanksgiving viewing guide | TV's changing tides
Howard admits she's not a fan of the show, and she has never regretted the decision she made: "It's not fair. You go out there, people gawk at you, they love you or hate you and it doesn't mean anything to them but it means the world to you. So it's kind of a f----d-up show. I would never do it."
"The X Factor" airs Wednesdays and Thursdays at 8 p.m. ET/PT on FOX.