FEATURED POST
Beatrice Miller blames mentor Spears for not listening to her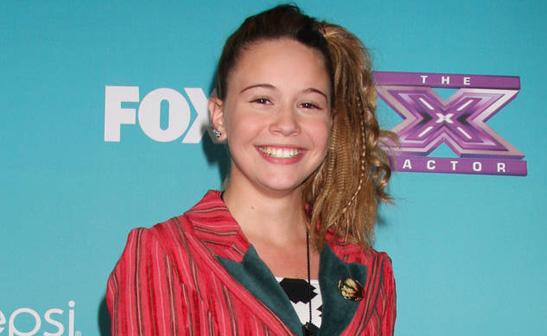 WENN
"X Factor" contestant Beatrice Miller has blasted mentor Britney Spears for not listening to her song choice requests. The 13-year-old was given Cyndi Lauper's "Time After Time" to tackle on Wednesday's divas-themed performance show. Miller's performance received mixed reviews.
Bing: 'The X Factor' | Photos: See the hopefuls
While judge Demi Lovato liked Spears' song choice for her charge, Cowell disagreed, branding the song boring. The "Toxic" singer snapped back at Cowell, "She has more talent in her pinky then all of your contestants put together." However, after the show, Miller spoke to E! News about her performance, and she surprisingly sided with the British music mogul.
Plus: Past shows that should return | Shows that should be canceled
She revealed, "I don't really like slow songs. I listen to Nirvana and Radiohead, not really the divas. My song was really boring, and I've been telling Britney that from Day 1. She just said, 'Get through it and try to connect with the song.' I don't think it really mattered to her that I didn't like it." The fan favorite ranked 10th after last week's results. And on Thursday, she narrowly made the cut, landing in eighth place out of 10.
"The X Factor" airs Wednesdays and Thursdays at 8 p.m. ET/PT on FOX.