FEATURED POST
Celebrity chef warns ABC not to make her look thinner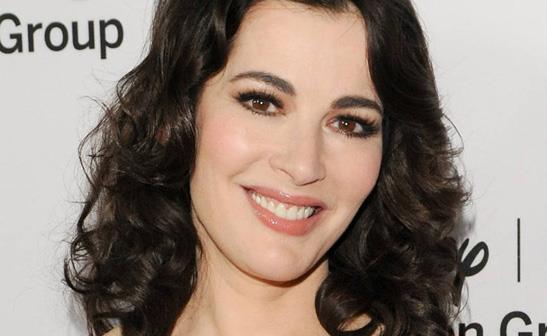 WENN
Celebrity chef Nigella Lawson has warned ABC staff not to airbrush her body on print ads for her upcoming show, "The Taste." The alphabet network's food competition program makes its debut on Tuesday, and posters and advertisements have been popping up all over the U.S. of late.
Bing: More about Nigella Lawson | 'The Taste' | Video: Watch clips and more
But the curvy British judge tells her fans that she refused to let the team responsible for creating the ads Photoshop her body to make her look thinner. Lawson took to her blog about the subject and wrote, "Although it was very thrilling to think of being up on a billboard in L.A. and around the States, I was very strict and English and told them they weren't allowed to airbrush my tummy out. Wise? Hmmm. But that tum is the truth and is come by honestly, as my granny would have said." Lawson joins food critic Anthony Bourdain, French chef Ludo Lefebvre, and "Top Chef" alumnus Brian Malarkey for the network's blind taste test competition.
Plus: 15 TV actors who have worked with Kevin Bacon | Canceled or renewed
"The Taste" airs Tuesdays at 8 p.m. ET/PT on ABC.