FEATURED POST
Will she no longer be a 'Jersey Shore' housemate?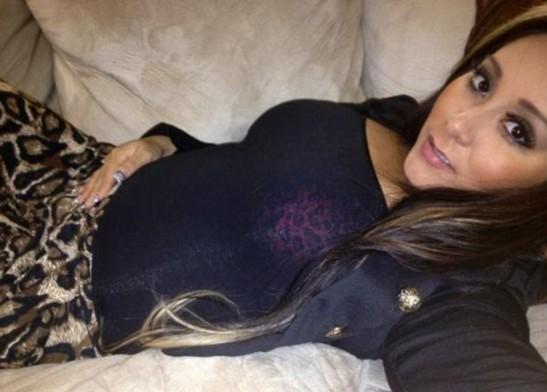 Nicole "Snooki" Polizzi has flown the "Jersey Shore" coop, TMZ claims. However, she will still appear on Season 6 of the reality show, according to the report, making a nest nearby in Seaside Heights, New Jersey.
Bing: More about Snooki | 'Jersey Shore'
Unnamed sources tell the gossip website that the move is her choice and owes to taking her fragile condition more seriously than her image would suggest. "It's not worth it to be surrounded by boozy, loud roommates while pregnant," the report reads.
Also: What TV shows are returning next season?
Beyond debunking previous reports claiming that Snooki would turn the "smush" room into her new pad, the move could prove significant. Regardless of whose choice it was, featuring Snooki as a mere neighbor could make it easier for MTV to phase her and a sober Situation out, if this earlier report rings true, in favor of a wilder generation of new guidos and guidettes.
Producers are also obviously hoping to capture Snooki residing somewhere else this summer: the closest hospital. (She'll be 7-to-9 months along during the production.)
Season 6 of "Jersey Shore" is expected to premiere this fall on MTV.