FEATURED POST
Report: The ax is coming for controversial MTV series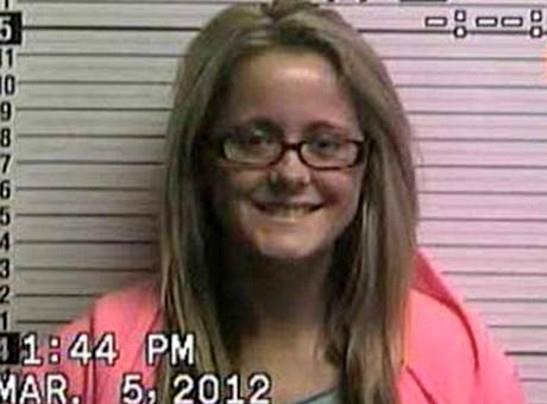 The "Teen Mom" series is done, the New York Post reports, and star Jenelle Evans is apparently to blame.

Bing: More about Jenelle Evans | 'Teen Mom 2'
Evans, 21, is engaged in a downward spiral of erratic and headline-grabbing behavior. Since Thanksgiving, she reportedly married Courtland Rogers in a shotgun courthouse wedding, became pregnant, miscarried, filed assault charges against her husband, and filed for divorce.

"You (expletive) leave out of town and I might be having a miscarriage?! (Expletive) U, U (expletive) piece of (expletive)," she tweeted to Rogers last week.


"Teen Mom 2" -- a reality show documenting the adult lives of four women previously featured on "16 & Pregnant" -- has already wrapped a fourth season, which is expected to premiere this year. But a fifth looks unlikely, according to the Post.

Also: 'Game of Thrones' Season 3 photos | 30 rockin' '30 Rock' moments
MTV is still smarting from the fallout caused by Amber Portwood, a member of the original "Teen Mom" cast, who is currently serving five years for drug possession and violating her probation. And, according to the story, the network is having second thoughts about continuing to project such negative stereotypes -- even though they bring ratings bonanzas.

Since first appearing on MTV, Evans has been arrested seven times on charges including breaking and entering, assault, drug possession and parole violation, according to the Post. Last year, she posed for nude photos that were leaked on the Internet and entered rehab for the second time. (Evans' three-year-old son, Jace, has been in the custody of her mother since June.)


Do you think "Teen Mom 2" should be canceled?

"Teen Mom 2" airs Mondays at 10 p.m. ET/PT on MTV.