FEATURED POST
'Jersey Shore' star recommends taking things easy, confesses she wants another child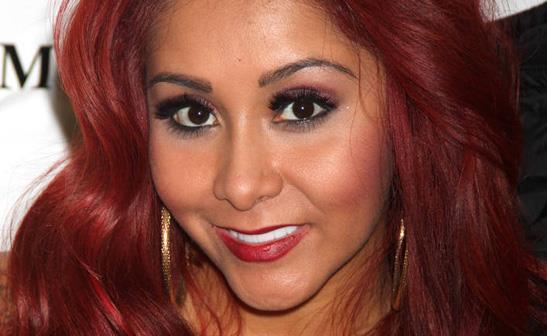 WENN
Snooki is handing out mom advice to fellow reality TV star Kim Kardashian, urging the socialite to "take it easy" in the weeks before her newborn arrives. The former "Jersey Shore" star became a first-time mom last year, and now she's looking out for her pregnant peers.
Bing: Snooki | Kim Kardashian
Asked if she has any advice for mom-to-be Kim, Snooki, aka Nicole Polizzi, tells HollyScoop.com, "I mean, it's definitely hard and stressful. I definitely recommend, you know, once you're ready, at least go out once a month with your girlfriends. Just to get away." And Snooki let it slip that she's desperate to have another baby: "I already want another baby, but we're waiting for our house to get built. It'll take probably a year or two, and then we'll get married and then have a baby right away."
Plus: 'Dancing With the Stars' cast | Shows that are signing off this year | Fantasy 'Real Housewives' cast