FEATURED POST
NeNe Leakes and Kandi Burruss both not laughing about season premiere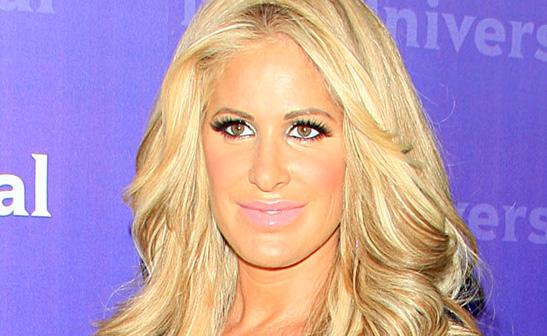 WENN
"Real Housewives of Atlanta" cast member Kim Zolciak has slammed accusations she made racist comments towards co-star Kandi Burruss. On Sunday's season premiere, Zolciak paid a visit to her friend's new home and commented that she had to lock her car doors, calling Burruss' affluent neighborhood "ghetto" and "hood."
Bing: More about Kim Zolciak | 'The Real Housewives of Atlanta'
Zolciak's rival, NeNe Leakes, took to Twitter to respond to the on-screen comments and wrote, "Racist comments! I been telling y'all this for a while now." But Zolciak struck back at Leakes on her Bravo blog by insisting she meant nothing by the remarks. She wrote, "NeNe constantly insinuated 'I come from a trailer park' and I am the racist one? I don't have to prove anything to anyone. I know my character, and the multiple friends of different races that I do have know it as well! Like I have said before and will say here again for the last time, COLOR means absolutely nothing to me. It is the person's character and blatant ignorance that determines the non-friendship between me and the person."
Plus: Grossest things ever eaten on TV | TV's dream coworkers and workplaces
Additionally, during Zolciak's visit, she complimented Burruss' indoor pool and said, "Well, you don't need sun, that's perfect for you!" Zolciak went on to explain her actions that day and wrote, "My comment about her having an indoor swimming pool because she's black was just a silly joke. Kandi, Sweetie (her assistant), and I laughed. Quite frankly, I wish I had one myself ... (I) wasn't in the best mood ... It was over 95 degrees outside, I was seven months pregnant, and Kandi's home had no A.C. running. Sweetie told me it wasn't safe at all (however I still went to support Kandi), and in fact there are several movies and songs that describe and portray the harshness of that area." But Burruss wasn't laughing when she took to her own blog and wrote, "I was offended and irritated by Kim's ghetto neighborhood comments ... In my opinion, the stuff that Sweetie says to Kim adds to the whole racist theory people have about Kim."
"The Real Housewives of Atlanta" airs Sundays at 9 p.m. ET/PT on Bravo.