FEATURED POST
Report: Actor actually responds to ridiculous offer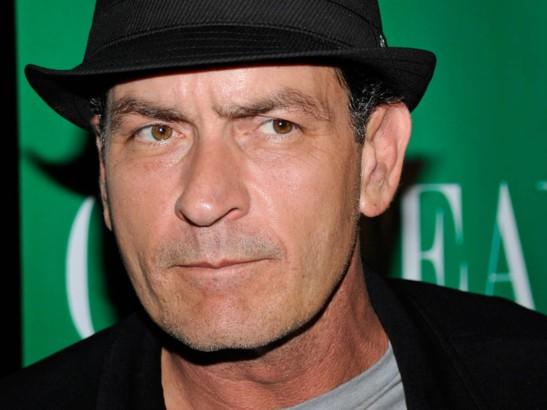 Wait, it's not April 1 again. And yet, TMZ is treating like a real scoop an obvious put-on from "American Idol" executive producer Nigel Lythgoe. He told the gossip site that he would "LOVE" for recent crazy town returnee Charlie Sheen to judge Season 12 -- alongside elderly comic legend Jerry Lewis -- should current judges Jennifer Lopez, Steven Tyler and Randy Jackson leave two or more vacancies.

Bing: More about 'American Idol'

"Nigel would not say if he was joking," TMZ reported, "but he repeated his wish list several times during the conversation."


Really, guys?


TMZ even elicited a response from Sheen to the "offer": "If the numbers move the needle AND 'Idol' matches 20 percent of my weekly salary for Autism Speaks, JDRF, and the Boys and Girls Club ... then the hell with it." (Translation: Sure, if they pay me enough and support my charities.)


Sheen also said that FX -- which airs his new sitcom, "Anger Management" -- would have to approve. If so, Sheen concluded: "As we say, pour the smoke." (Actually, only YOU say that, Charlie.)


Where to even begin on this one? First of all, why would a music show aimed at teenagers hire one guy known primarily to their parents and another to their grandparents -- neither of whom possesses the slightest relation to the music business?

Also: Fired TV actors | The brows of summer | Also: Summer TV report card

The real answer is that they wouldn't, and that Lythgoe probably just wanted to generate some controversial headlines for himself. While appearing yesterday on "Showbiz Tonight," he repeated his wacky wish list, but admitted, "I'm not sure how far I'll get with that, but I think that would be fun!"


Lythgoe has yet to even reach an agreement to oversee Season 12 , so the casting decision may not be his. And if he still even has a shot at keeping his job at this point, we wonder whether making crazy statements to the media is the smartest way to avoid being fired. (The next time they speak, Lythgoe should ask Sheen about that.)


"American Idol" returns next winter on FOX.