FEATURED POST
Paige Thomas confesses to nerves in tackling one of diva's old hits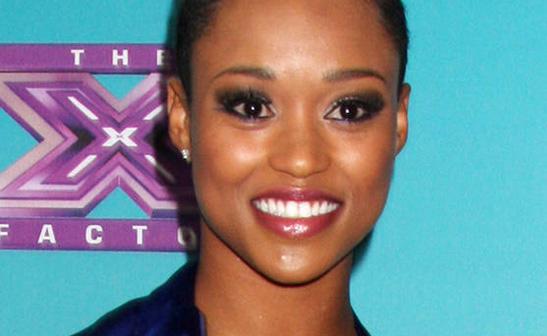 WENN
"X Factor" contestant Paige Thomas has confessed she was terrified of singing judge Britney Spears' song "Everytime" on last Wednesday's show in front of the pop diva herself. The 22-year-old took a big risk on last week's show, by tackling Spears' 2004 emotional hit, but Thomas was focused on staying in the competition after she found herself near the bottom of the leaderboard for the past few weeks.
Bing: 'The X Factor' | Photos: See the hopefuls
And to add to the pressure, Spears superfan Thomas tells HollywoodLife.com that the pop singer was the reason to audition in the first place. Thomas admits, "I've been a fan of Britney's for so long. So, when I found out that she was one of the judges, it was one of the main reasons I auditioned. Every time she's played in Arizona, I have seen her. She's amazing. And when I heard that song, I was like, yes, I have been dying to do a Britney Spears song. It's one of her best songs ever." The track has been long rumored to be a song about Spears' breakup with Justin Timberlake in 2003, but Thomas insists Spears' possible emotional connection with the song had nothing to do with her nerves.
Plus: Celebrities playing celebrities 
She adds, " I was worried ... When we started working on it, I thought this is going to hurt me or help me. To me that song is not about breaking up. I see it more about my dark past meeting the future positive me. Shedding one persona and moving into a new light. But right before I went on stage I told my vocal coach I was so nervous. I couldn't believe I was doing it, am I crazy? But life is about taking risks and if you don't you never know what you can do." Thomas' huge risk paid off, as not only did Spears tell her the rendition was beautiful, but Thomas also made the cut on Thursday's Thanksgiving results show, advancing with the remaining final eight contestants in the competition.
"The X Factor" airs Wednesdays and Thursdays at 8 p.m. ET/PT on FOX.